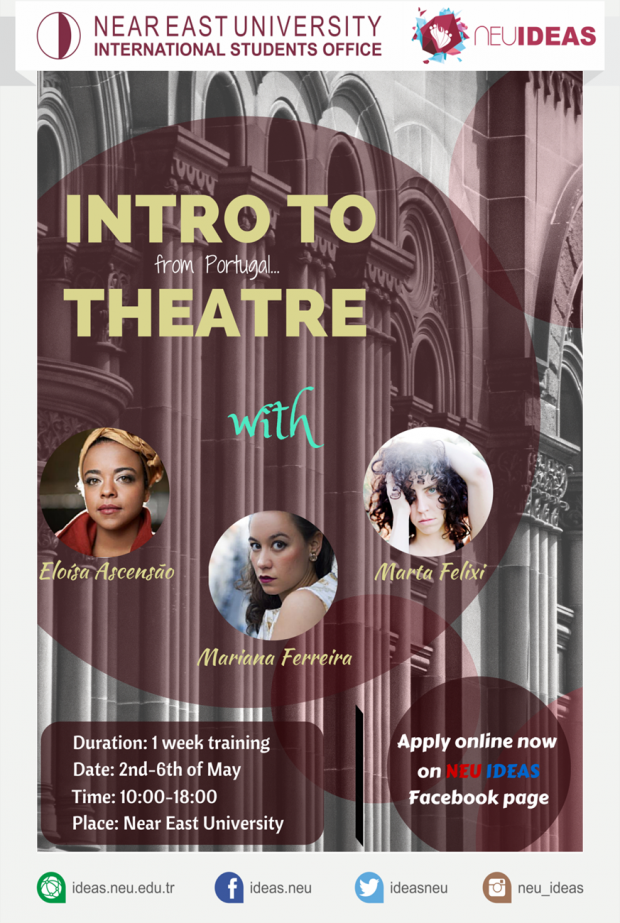 Intro to theatre is a non-formal education training organized by NEU IDEAS aims to stimulate collective and individual identity of the theater group, that will likely form during the days of the workshop, offering the sensory experience, basic knowledge of theater and general notions of formal construction.
This course will propose a series of exercises which it will be possible to explore the purpose and potential benefits behind each exercise. We will share tools that can be useful for the future life of every student.
You can apply online via this link: http://bit.ly/1RP6ZTN
people who will be accepted will receive an email within one week with the training instructions.
Detailed Information
Duration:
1 week
Date:
2nd-6th of May 2016
Time:
10:00 till 18:00
Place:
Near East University
Trainers:
Eloísa Ascensão, Marta Felixi, Mariana Ferreira