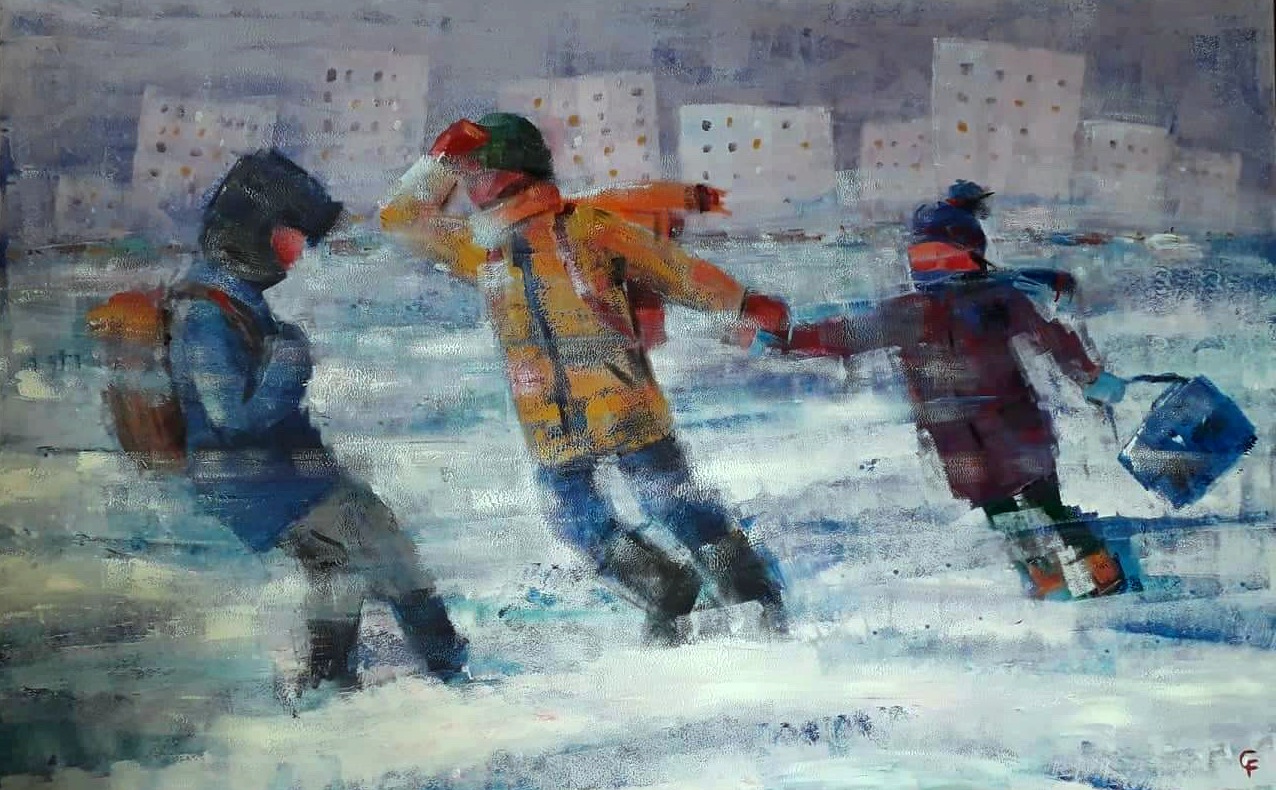 Two solo painting exhibitions exclusively made for the Cyprus Museum of Modern Arts, "In Cyprus" by Cypriot Kazakhstani artists Galymzhan Suyunov and "Wonderful inhabitants of the Planet" by Nelli Bebu, will be opened on Monday, January 20, 2020, by the Minister of National Education and Culture, Nazım Çavuşoğlu.
According to information provided by the Directorate of Press and Public Relations of Near East University, on January 20, 2020, at 08.30, two solo exhibitions, consisting of 35 artworks of Kazakhstan artist Galymzhan Suyunov and 25 artworks of Nelli Bube, 60 artworks in total, will be opened at the Faculty of Dentistry exhibition hall.
Who is Galymzhan Suyunov whose painting exhibition titled "In Cyprus" will be held?
Born on May 1, 1964, the artist graduated from Alma-Ata Civil Engineering Faculty of Architecture in 1986. He held his solo exhibition at the 'Solo' Art Gallery in 2013 and has been participating in the 'Altyn Kayyk – Golden Boat' competition since 2015. The artist Suyunov, who also participated in the "Plein Air Aktobe" international painting symposium in 2015, held his solo exhibition "Portrait" and "Appearance" at the Aktobe Art Museum in 2018.
Who is the artist Nelli Bube, whose painting exhibition titled "The wonderful inhabitants of the planet" will be held?
She was born on June 18, 1949, in the city of Karaganda. She is an academician of the Art Academy of the Republic of Kazakhstan, Honorable Cultural Worker of the Republic of Kazakhstan, and a member of the Union of Painters of the Republic of Kazakhstan. She studied at the N.V. Gogol Art School in Almaty between 1964-1968. She studied at Almaty Kazakh Abay State Pedagogical Institute between 1971-1977. She worked in the publishing industry from 1979 to 1990. She has been participating in exhibition activities since 1997. In 2004, she won the Grand Prize of the "Human and Art" competition in Astana. In 2004, she held his solo exhibition titled "Immigrants and Culture" in Geneva (United Nations' home); In 2005, Paris (Pavilion "Dauphin"), held her solo show "Kazak Arabesk"; In 2012, a solo exhibition under the name "Bible Itits" was held in Oslo. She is also an active participant in international exhibitions: "ARTIADA-2004", Athens (2004); "Multilateral Asia", Prague (2008); "Portable International Exhibition" Astana – Reinhoven-Amsterdam-The Hague-ViennaAstana (2008 -2009). She is the organizer of solo exhibitions in Kazakhstan: "Animal World. The end of the twentieth century ", Almaty (1998); "Return from distant wandering" Almaty (2004); "Scythian Gold", Almaty (2005); "Nomadic Alphabet", Astana (2016); "Istanbul Voyage", Almaty (2019). Her works are exhibited in Kazakhstan museums and private collections in Europe, America and Russia.