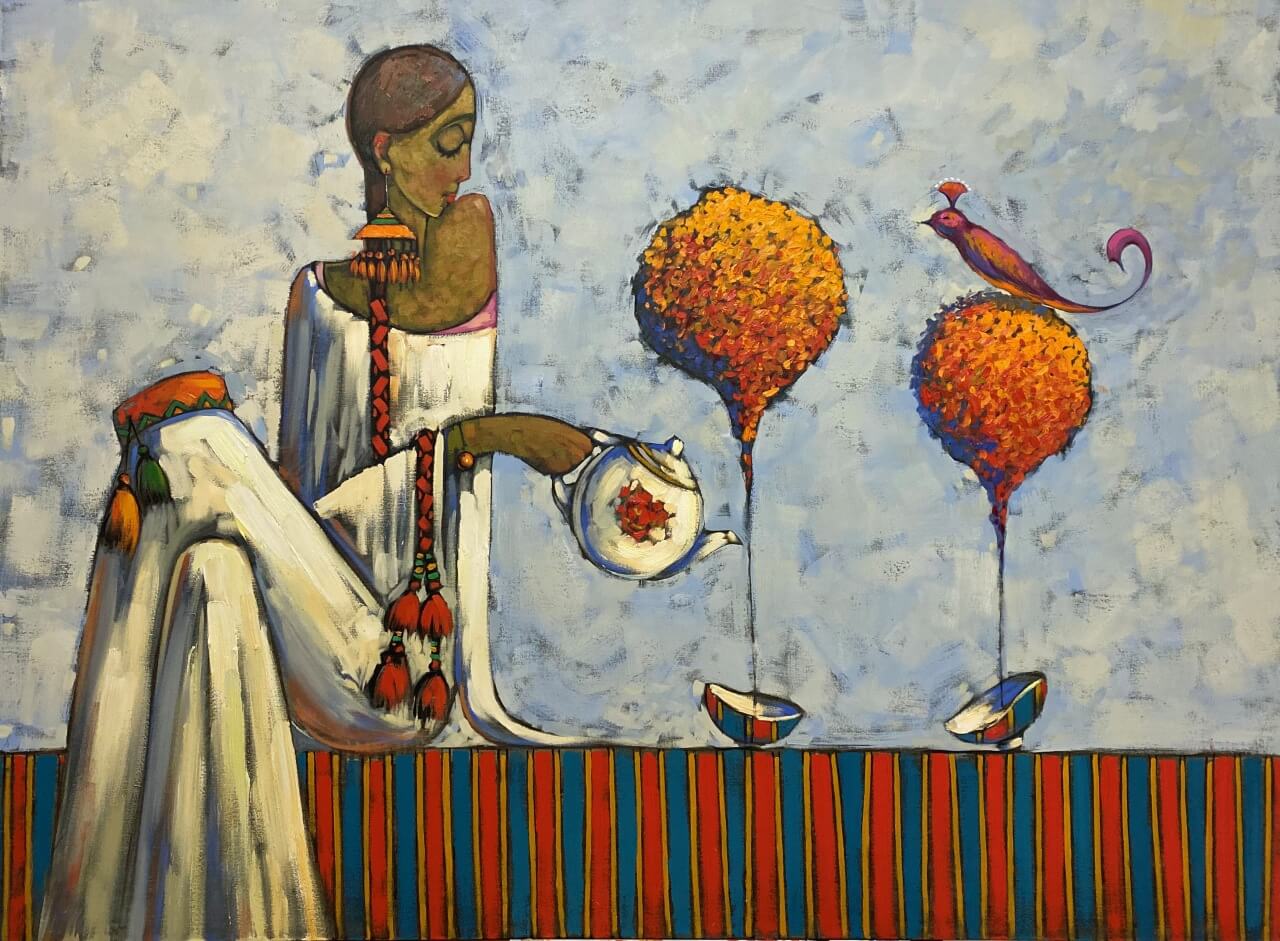 For the Cyprus Museum of Modern Arts, three group exhibitions consisting of 14 artworks made by Turkish artists Mümin Candaş, Emel Sıkar Genç, Esra Yıldırım and Kevser Bayram; 23 artworks made by Tajik artists Safarbek Qosimov, Gulov Pairav, Makhsudjon Mirmukhamedov and Eraj Olımov, and 49 artworks made by Kazakh painting artists Faniya Islamova, Oleg Drozdov, Fargat Islamov, Vera Slabospitskaya and Georgiy Makarov will be opened by District Governor, Ahmet Arslan on Thursday, January 30, 2020.
According to the press info released by the Press and Public Relations Directorate of Near East University, the group exhibitions of Turkish, Kazakh and Tajik artists will be opened at the exhibition hall of İrfan Günsel Congress Center.
Turkish Artists Painting Exhibition
Turkish artist Emel Genç participated in the artist First International Biennial of Tehran / Iran, Malatya Inonu University 3rd National Painting Contest, Antakya "Culture Tenant" and Mustafa Kemal University Gravure – Printmaking exhibition in 2008.
Esra Yıldırım participated in the Trabzon Events Exhibition at the Contemporary Arts Center between the dates of 21-26 February held in Ankara in 2019.
Kevser Bayram graduated from the Painting Department of the Faculty of Fine Arts, Selçuk University in 2018. In the same year, he completed Pedagogical Formation Training at Selçuk University.
Mümin Candaş has been the President of the Black Sea Plastic Arts Association since 2013.
Tajikistan Painting Artists Exhibition
Safarbek Qosimov, one of the artists of Tajikistan, studies in a decorative style. His works consist of a series.
Pairav Gulov's works are carried out in an expressive naive art style. The artist also paints in the style of realism.
Eraj Olimov's works are in the national-ethnic style.
The works of Maksudjon Mirmukhamedov describe the Tajikistan folk culture on one side and reflect the inner world of the artist on the other.
Kazakhstan Painting Artists Exhibition
Kazakh artist Oleg Drozdov devoted his creativity to Karaganda, his culture, his moods and wishes. The two worlds – cities and people – are inseparable in the canvases of the artist, representing the entire life of a holistic organism.
Vera Slabopitskaya studies on various types. She is interested in the life of nature, her works reflect various living spaces.
Georgiy Makarov, on the other hand, is an artist devoted himself to constantly searching up for creative activity and experimenting with forms, plots, species, and technology.
Fargat Islamov is a respected fan of nature and landscape painting. The artist's paintings give the eyes a deep pleasure with a colored surface before recognizing the plot. The artist knows how to speak different pictorial dialects depending on the time outside the window.