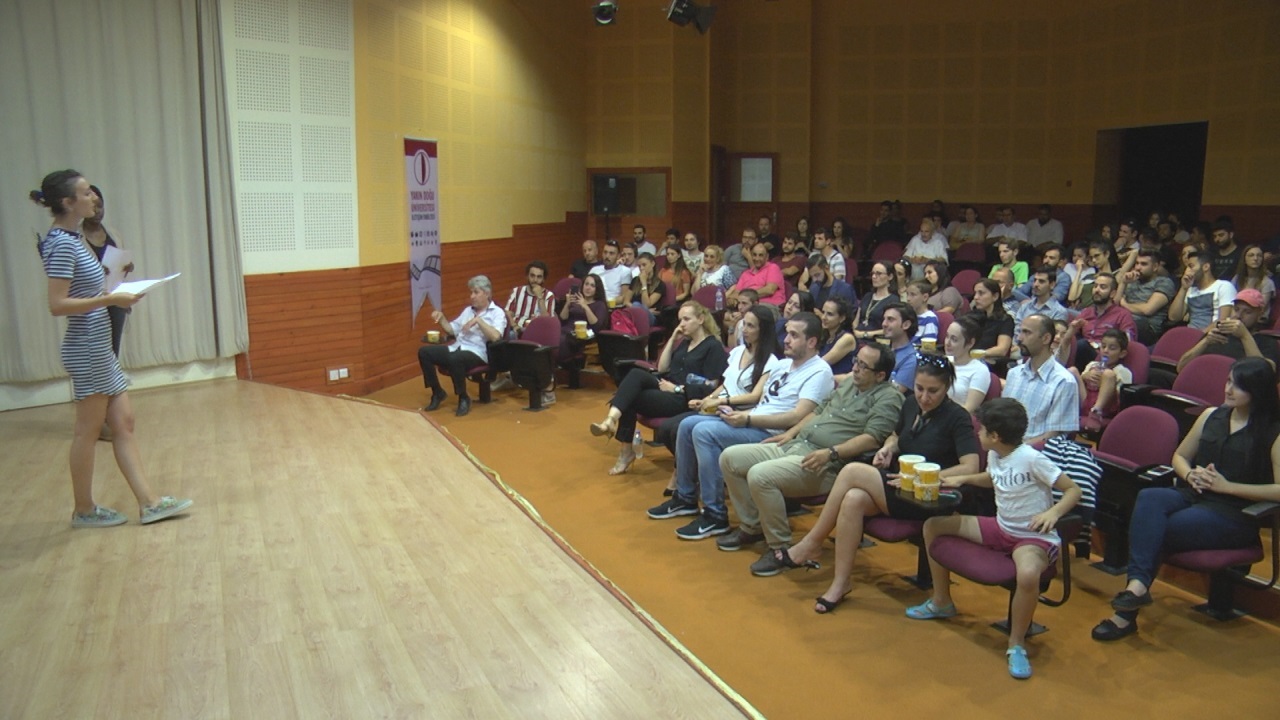 Near East University Faculty of Communication students' projects were exhibited at an end of year event via an exhibition and a film screening. It was stated that students' projects mesmerized the high number of attendees consisting of academic members of the Faculty, students and parents.
According to the press release issued by the Directorate of Press and Public Relations of Near East University, the end of year event consisted of the projects of work of students completed throughout the year. It was pointed out that the event began with the film and animation screening organised by the NEU Departments of Visual Communication and Design, Radio, Television and Cinema and Film Making and Broadcasting.
The students which displayed their level of creativity and cinematographic skills through the short films on social responsibilities and creating awareness, kinetic typography-public service advertisement, two-dimensional animations, free-genuine short films were all highly liked.
Three-Dimensional Works of Art were Exhibited…
The second part of the event involved the exhibition held at the corridor of first floor of Faculty of Communication. Three-dimensional works of art created by students of Department of Visual Communication and Design were displayed; including lino printing techniques and digital illustrations, web-design, packaging graphics. On the other hand, students of Department of Photography and Cameraman exhibited natural and photoshopped photographs; and the exhibition was highly admired by the visitors.
Trailers and Short Films prepared by the Freshmen were screened at the exhibition hall…
Subsequent to the opening of the exhibition, slides and time-lapses prepared by students from the Departments of Photography and Cameraman; alongside animation films created with a variety of techniques by the students of Department of Visual Communication and Design; trailers and short films created by the freshmen students of the Department of Filmmaking and Broadcasting were all exhibited at the exhibition hall.
Assoc. Prof. Dr. Gökçe Keçeci: "We are rather proud to display the works of art created by our students…"
Making a statement regarding the matter, Dean of Faculty of Communication, Assoc. Prof. Dr. Gökçe Keçeci, expressed that the devoted work of students and the academic members from all the departments of the faculty had realised this successful end-of-year event; and added that the end of year events became a tradition of the faculty, held annually. He emphasised that each year, the projects and the works of art exhibited were getting better and better and that this made him rather proud and happy.