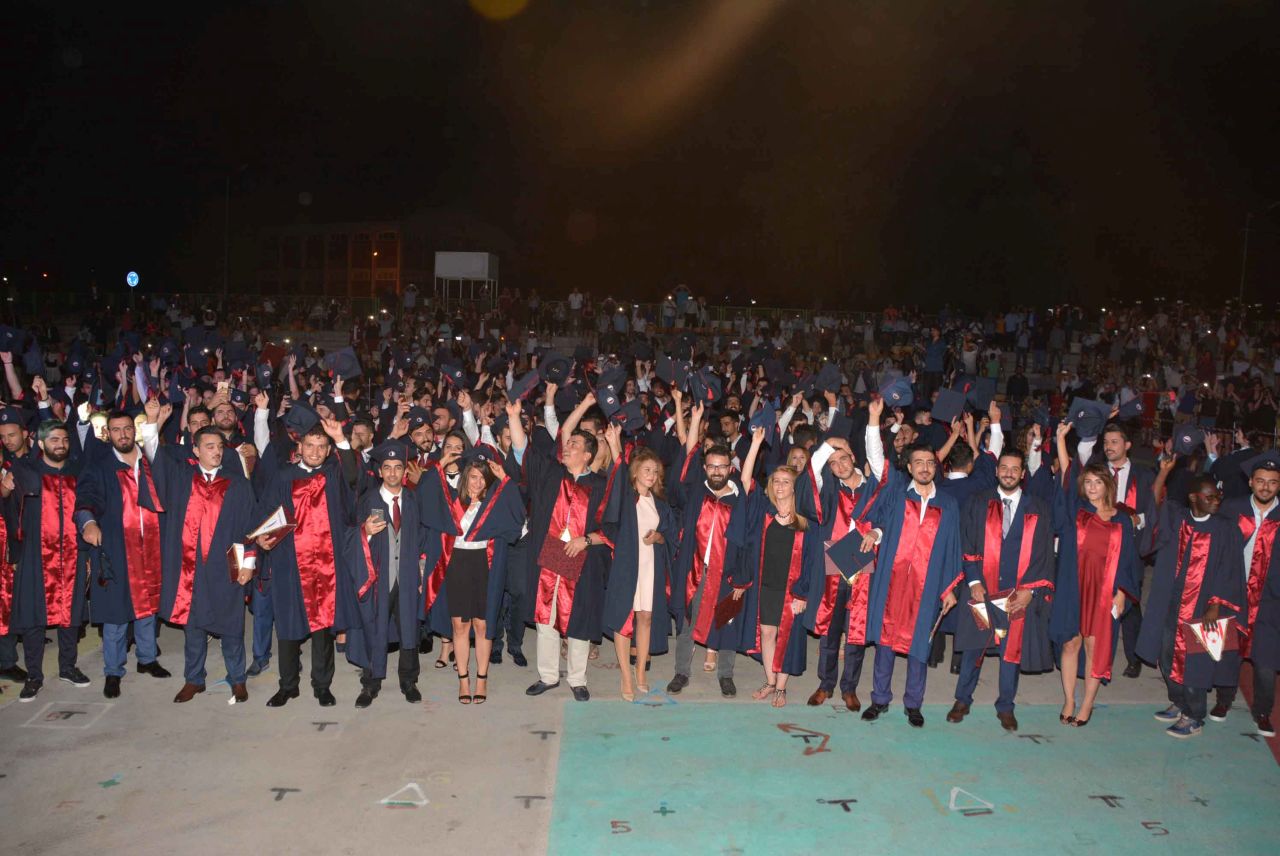 The graduates of the Faculty of Architecture, Near East University (NEU), of 2015-16 academic year spring semester received their diplomas in a graduation ceremony.
According to a press statement released by the Press and Public Relations Directorate of Near East University, Vice Rector Prof. Şenol Bektaş, Dean of Faculty and Acting Dean of the Faculty of Fine Arts and Design Prof. Uğurcan Akyuz, the President of the KTMOB Türker Aktaş, faculty lecturers, graduate students and guests of the students and their families attended to the ceremony.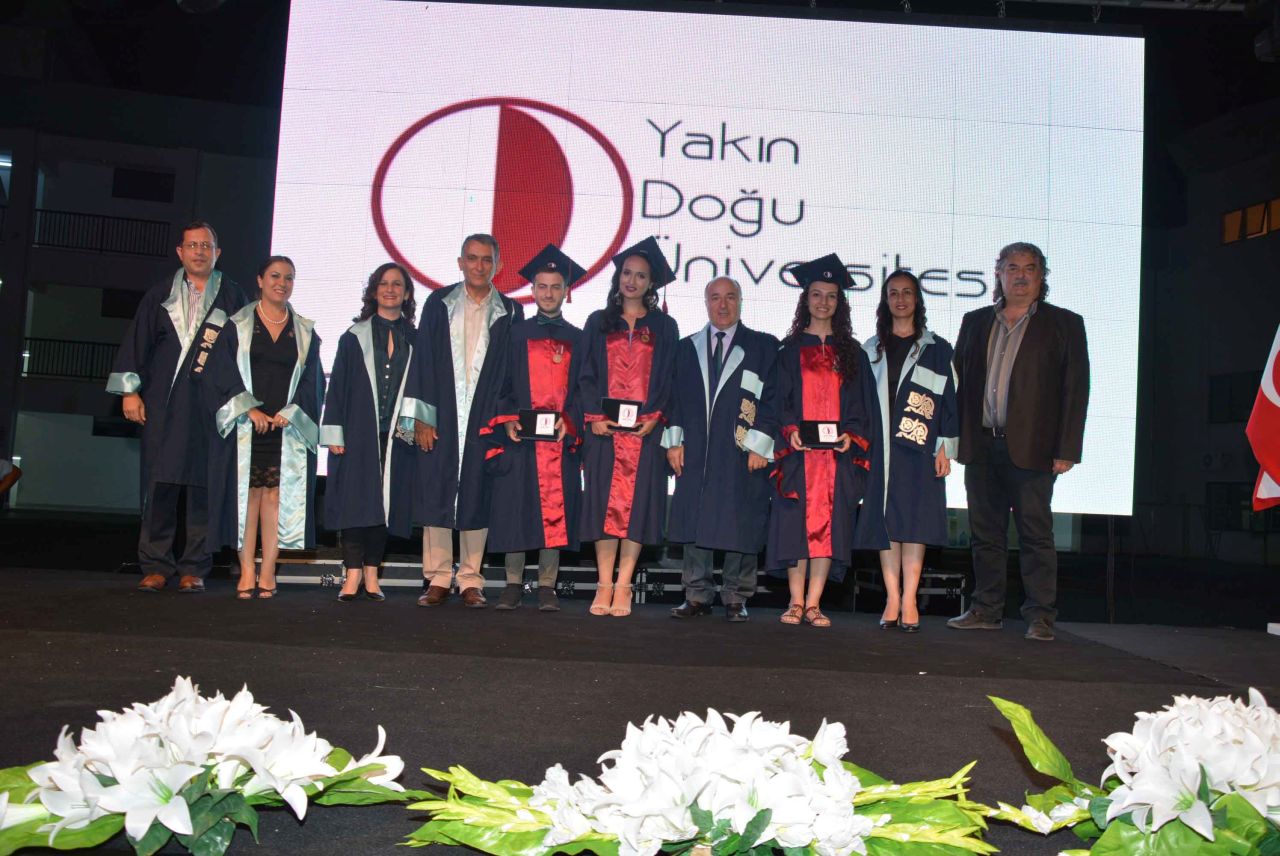 First time this year medals were given at the graduation ceremony to students who made outstanding success during their education. Medals were given according to the ranking of achievement. Valedictorian Nilah Duran awarded with the gold medal, salutatorian Yağmur Şimşek awarded with the silver medal, and the third top graduate of the faculty, Burak Dağman, awarde with the bronze medal by Prof. Dr. Şenol Bektaş, vice rector.
The ceremony; upon completion of the handing out of diplomas, ended with throwing caps along with the firework show.