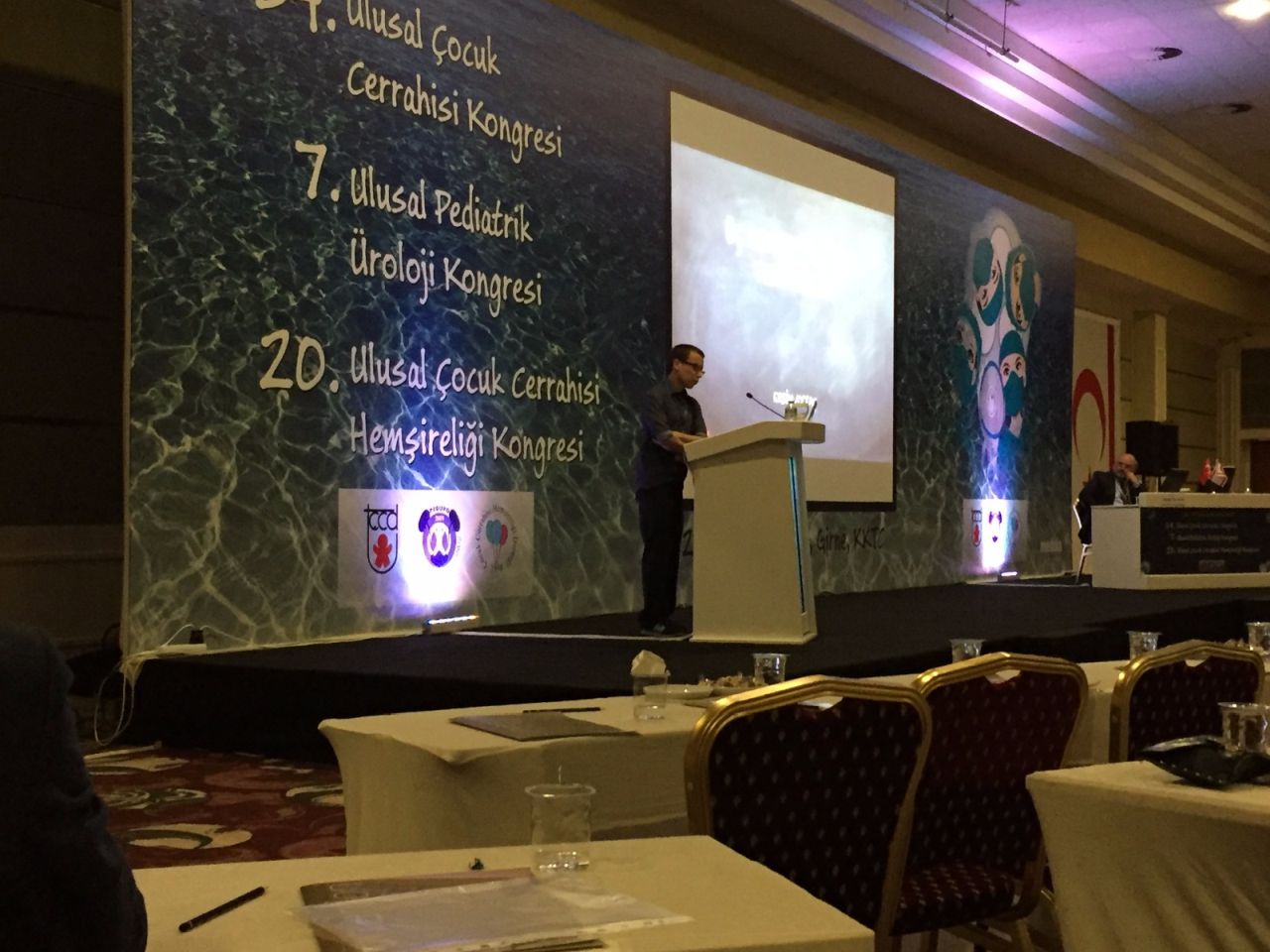 Organized by Turkish Association of Pediatric Surgeons and Turkish Society for Pediatric Urology, the 34th National Pediatric Surgery Congress and the 7th National Pediatrics Urology Congress were held concurrently at Acapulco Resort Hotel in Kyrenia on 26-30 October, 2016. The Near East University not only mobilized all its social and scientific possibilities but also represented successfully at the congress that participated by Turkey's leading pediatric surgeons, pediatric urologists and faculty members from abroad, who are authorities in their fields.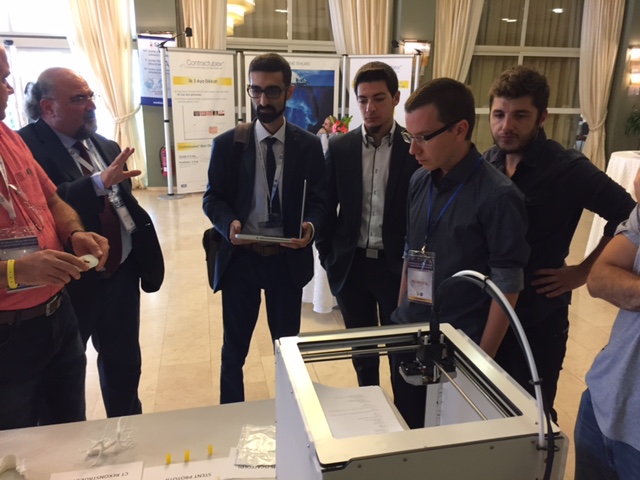 Three Dimensional Printer that used in pediatric surgery attracted great attention
Within the scientific program of the congress, NEU 3D Laboratories founding members Dr. Emil Mammadov and Mech. Eng. Ersin Aytaç participated in '3D printing in Pediatric Surgery' panel as invitee speakers.
At the panel, Ersin Aytaç, mechanical engineer from NEU Innovation and Information Technologies Center, delivered information regarding the history of 3D printing, its operating principles and production technologies that currently available. Dr. Emil Mammadov from the Department of Pediatric Surgery of the Near East University Faculty of Medicine drew attention to the current importance of 3D printing technology in the field of health and gave examples regarding the trials carried out on the issue by Near East University. Touching upon the significance of the associated studies conducted in the field of tissue and organ engineering, Dr. Mammadov underlined that 3D printing would completely replace the conventional methods and approaches.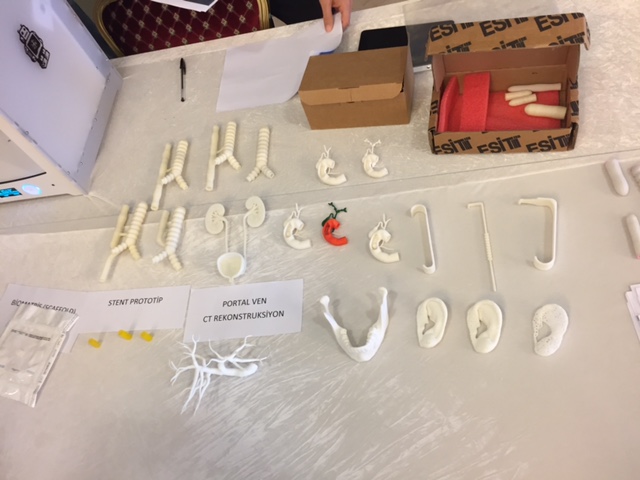 3D Printing was presented live
At the demonstration stand that set up at the congress center, NEU 3D Laboratories team displayed samples of functional surgical instruments that 3D printed within the body of the university. Besides, 3D printing method was demonstrated live. The panel attracted great interest of the attending body and the leading figures of the pediatric surgery congratulated the speakers and requested support from the Turkish Association of Pediatric Surgeons (TAPS) for their future studies on the issue.
During the congress, GÜNSEL MODEL 1, the electric car that produced by NEU, was introduced. The new generation electric car received particular interest of the participants.