NEUIslanders soccer team robots, which were developed as the third generation robots by the Near East University Robotics Laboratory, keep its preparations ongoing for the World RoboCup 2017 to be held in Nagoya, Japan this year.
According to the press release issued by the Directorate of Press and Public Relations Office of the Near East University, the World RoboCup is the leading and largest robotic tournament and one of the world's most prestigious technology events in research and training. According to the press release, NEUIslanders had participated in all RoboCup Championships that held annually since 2012 and waved the flag of TRNC proudly in Mexico, Brazil, China, the Netherlands and Germany so far.
This year, NEUIslanders will compete in the World RoboCup for the sixth time and will wave the flag of TRNC in Japan and represent our country proudly. From 25 to 31July 2017, NEUIslanders will compete with the robotic soccer teams from America, Canada, Colombia, Brazil, Germany, the Netherlands, Japan, China, Mexico, Chile, India, Pakistan and Iran. In order to achieve the best result in RoboCup 2017, NEUIslander Soccer Team will keep its trainings ongoing in the Robotics Laboratory at the Near East University Information Technologies and Innovation Center till 21 July. The Trainings are open to public.
The artificial intelligence has been enhanced to manage the soccer team…
The artificial intelligence of the NEUIslanders soccer team robots of which mechanical parts and electronic circuits were designed, developed and produced as the third generation robots in the Near East University Robotics Laboratory has been enhanced.
Nurullah Akkaya, who is responsible for the artificial intelligence of the team, said that the artificial intelligence that managed the soccer team for a long time after the previous tournament were further developed and a great part of the software had been rewritten.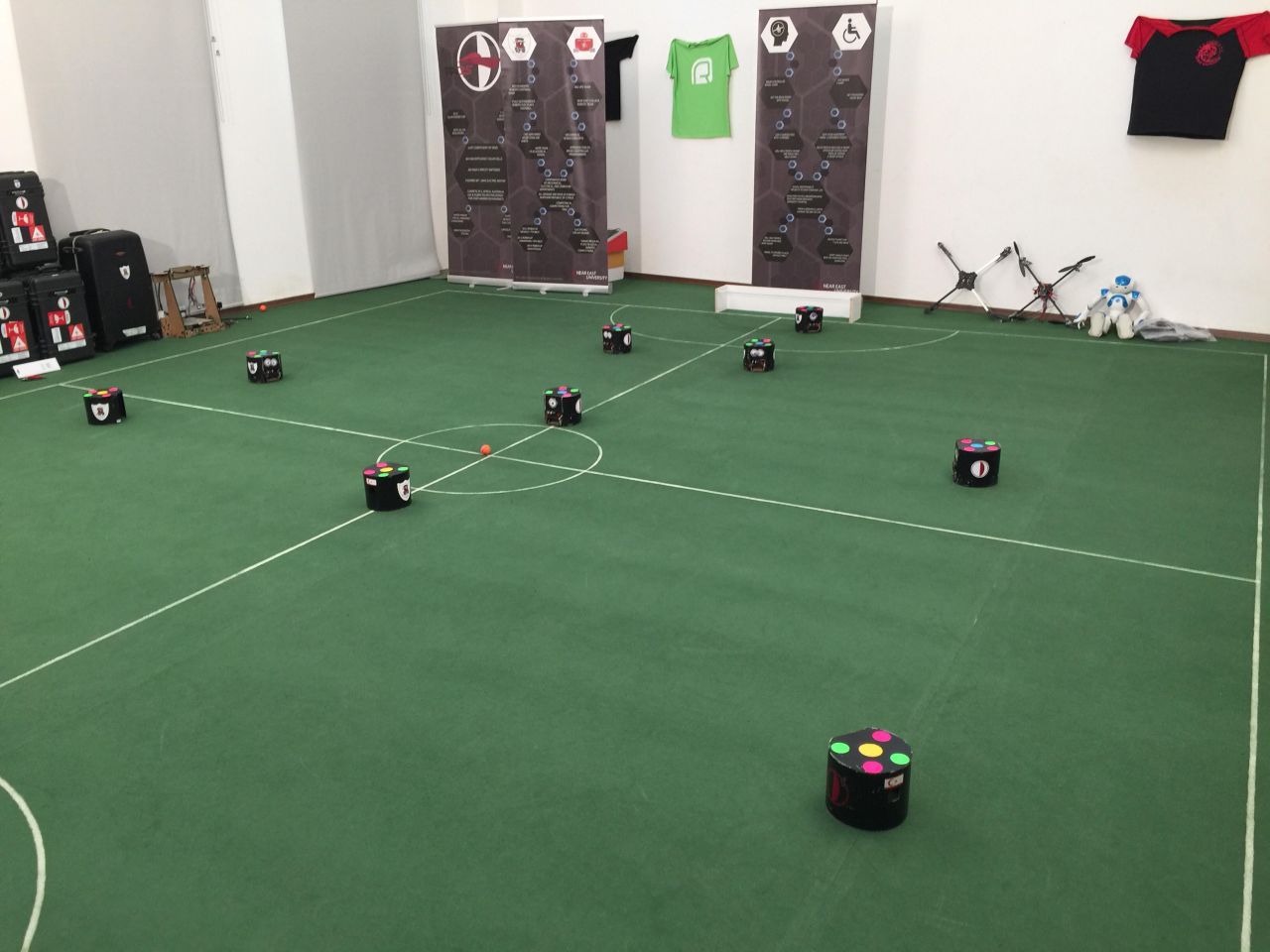 "We aim the quarter final"…
Stating that they would leave the island on 21 July for the World RoboCup, the team captain Ersin Aytaç indicated that they would be pride of waving the flag of the Turkish Republic of Northern Cyprus and the Near East University for the sixth time in RoboCup 2017 in Japan.