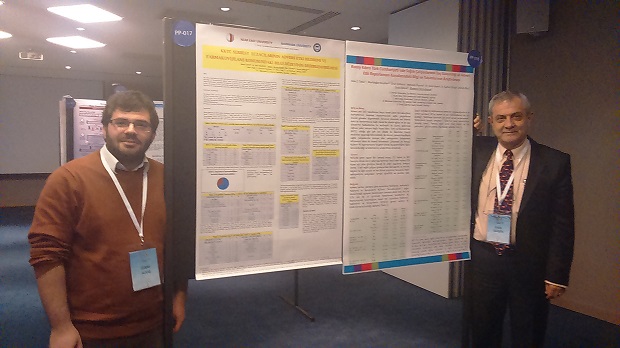 Near East University Faculty of Pharmacy was represented successfully at the 2nd National Pharmacovigilance Congress that held in Ankara.
According to the press release issued by the Directorate of Press and Public Relations Office of NEU, Dr. İlker Gelişen, lecturer at Faculty of Pharmacy, member of Board of Directors of Pharmacovigilance Association and organizing committee, indicated that the 2nd National Pharmacovigilance Congress aimed to bring together all parties involved in the issue and provide platform to discuss the current issues and associated challenges impacting drug safety. Dr. Gelişen underlined that Pharmacovigilance Congress put an emphasize on the importance of the fact that the field of Pharmacovigilance had made huge advancements over the course of time and was continuing to influence various sectors involved in drug products, pharmaceuticals, medical devices, as well as cosmetics, food supplements and veterinary products.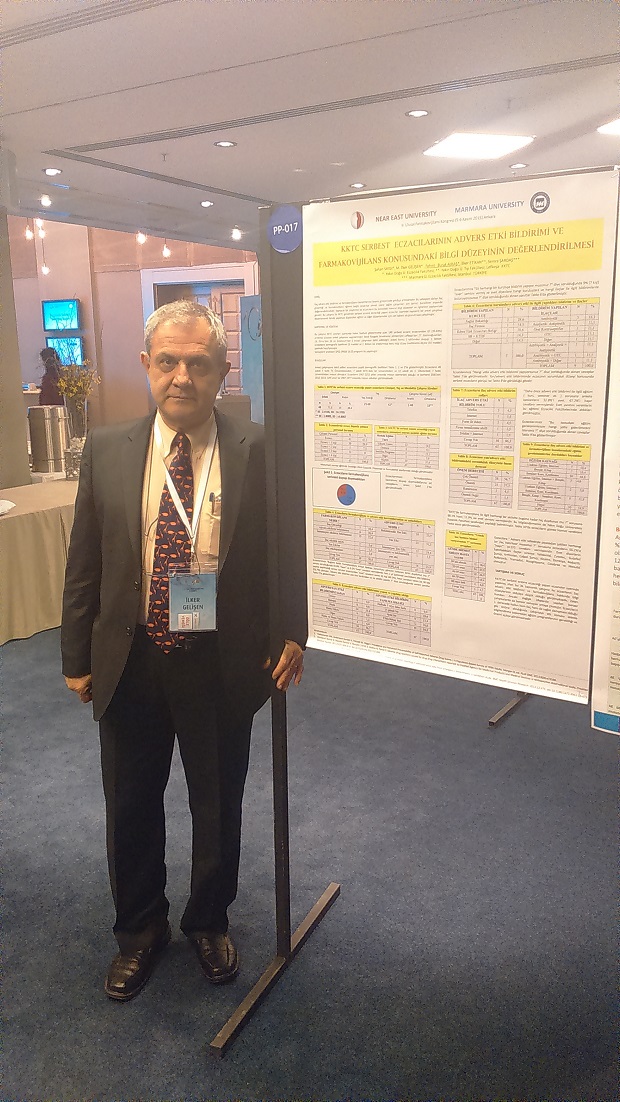 Dr. Gelişen indicated that posters on "A risk-benefit assessment of metformin", "TRNC Faculty of Pharmacy students' knowledge on drug safety and pharmacovigilance and its assessment", "Evaluation of TRNC pharmacists' report on adverse reaction and assessment of their knowledge level regarding pharmacovigilance" and "A study on the attitudes and knowledge of TRNC health providers on reporting adverse reaction" were presented by NEU faculty members Prof. Dr. Şahan Saygı, Prof. Dr. İlker Etikan, Prof.Dr. Semra Şardaş, Assoc. Prof. Dr. Dudu Özkum Yavuz, specialist pharmacist Mertdoğan Soyalan, and Research Assistants Fehmi Burak Alka, M. Deniz Aydın and Onur Gültekin. Dr. İlker Gelişen chaired the session "selected oral presentations" and also made a presentation on the importance of thalidomide in the history of pharmacovigilance.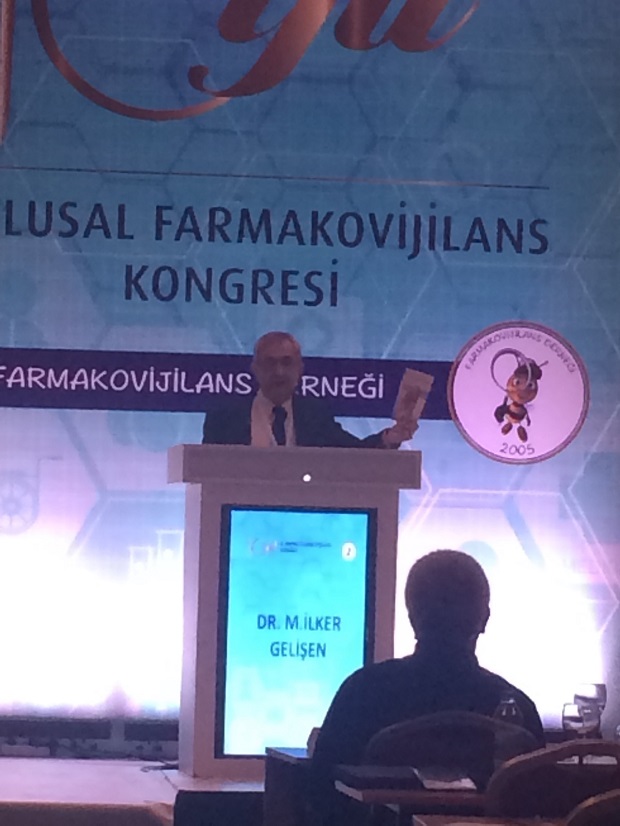 During his presentation, Dr. Gelişen underlined that many children in the 1960's, were born with phocomelia as a side effect of the drug thalidomide, resulting in the shortening or absence of limbs. He highlighted that, after subsequent clinical trials, thalidomide had been approved for marketing for several indications including various certain diseases. Dr. Gelişen emphasized that the present day approach to drug safety and adverse event reporting started with the Thalidomide disaster.
WHAT IS PHARMACOVIGILANCE?
Dr. İlker Gelişen defined pharmacovigilance as the science and activities relating to the detection, assessment, understanding and prevention of adverse effects or any other drug-related problem.
Dr. Gelişen: "Pharmacovigilance can be defined as collecting clinical data regarding drug safety in daily clinical applications, monitoring problems encountered in drug administration, detection of responsible causes, recognition, research, recording, dissemination and taking the necessary measures" said he.