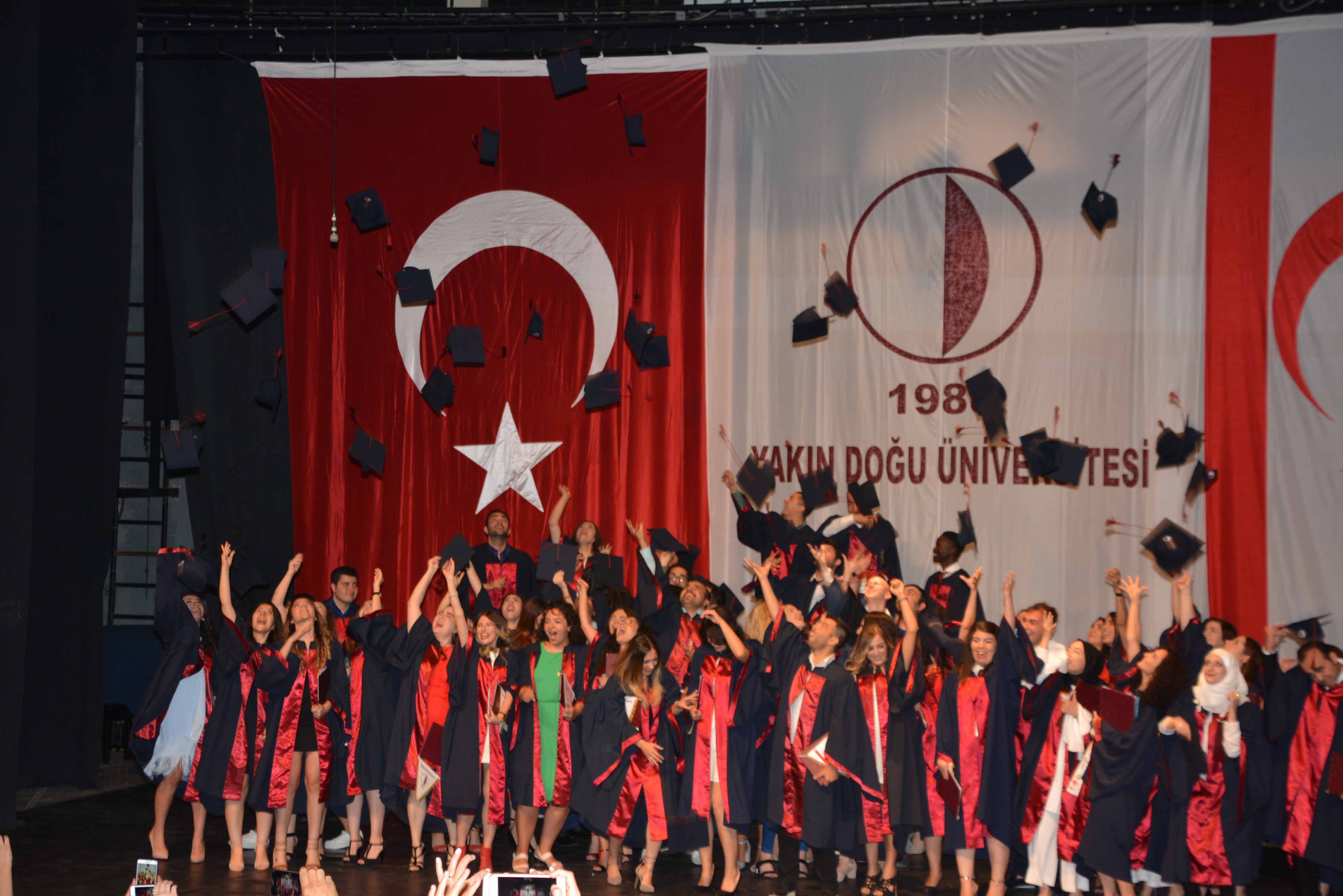 Professor. Dr. İhsan Çalış; "Learning Never Has an End.. Improve Your Competencies by Continuous Education"
Near East University Faculty of Pharmacy 2016 – 2017 Spring Semester Graduation Ceremony was held at the Atatürk Culture and Congress Center.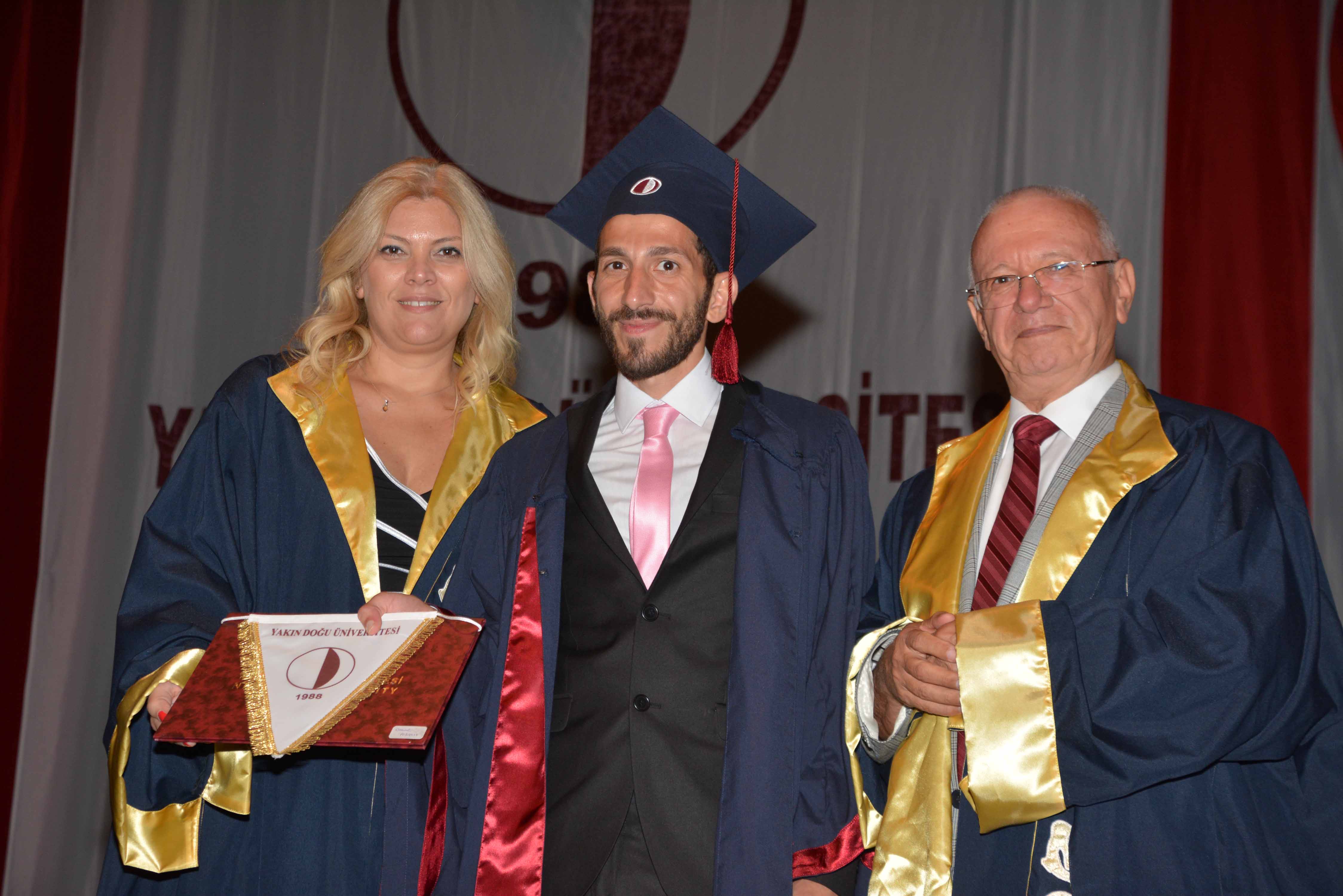 According to the press statement released by the Near East University Press and Public Relations Directorate, the ceremony was attended by the Vice Chairman of Board of Trustees of Near East University, Assist. Prof. Dr. Murat Tüzünkan; Vice Rector Prof. Dr. Tamer Şanlıdağ; Dean of Faculty of Pharmacy, Prof. Dr. Ihsan Calis, Director of Health Sciences Institute Hüsnücan Başer; President of Turkish Cypriot Pharmacists Association, Cevher Cem Süzal; Government Pharmacy Department Director, Merdoğan Soyalan; lecturers, students and parents.
The ceremony started with a minute of silence in the memory of the entire martyrdom and the reading of the National Anthem. Then, Lecturers Erhan Sülünür and Melis Basrioğlu from the Department of Music Education presented a music concert.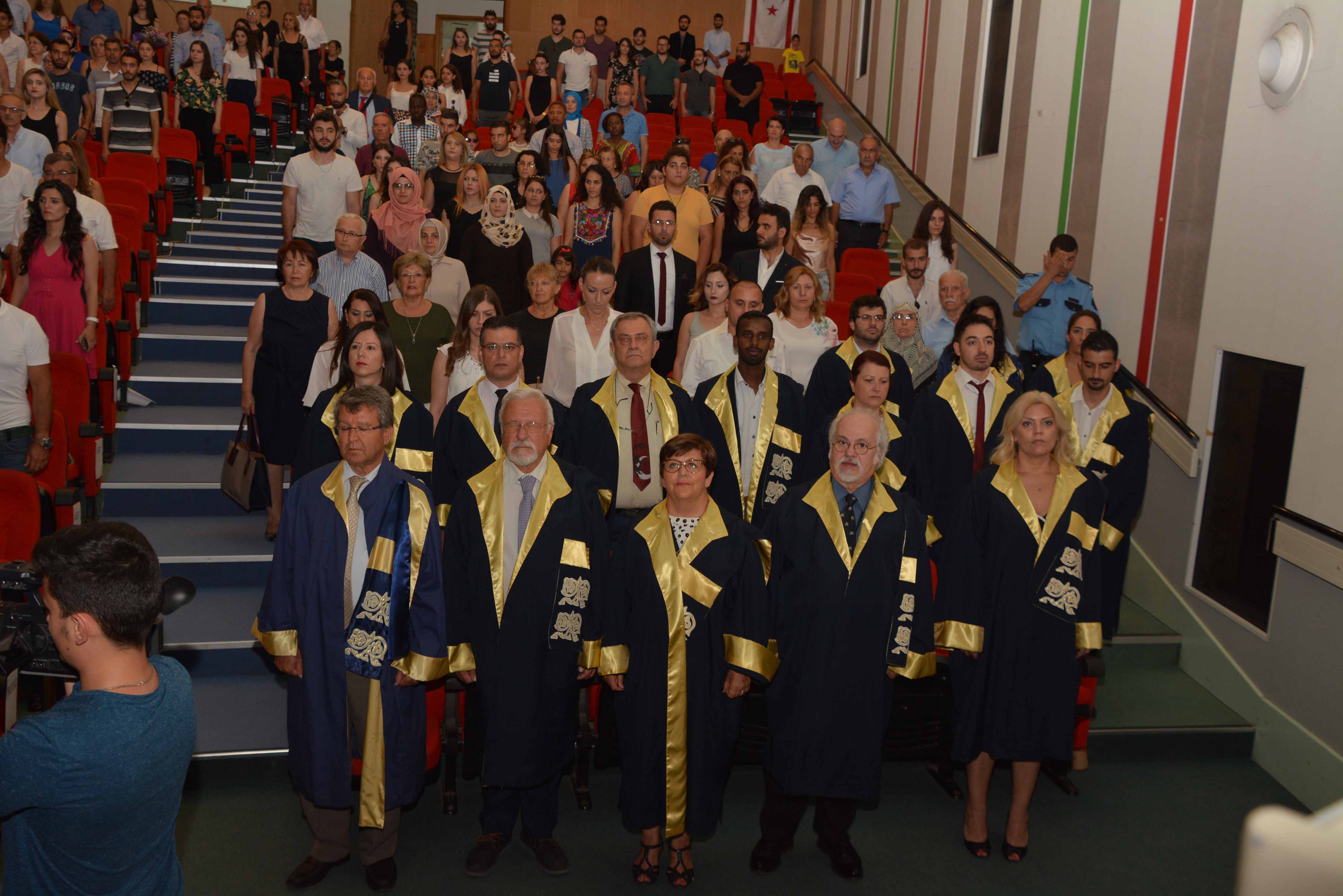 Valedictorian Necla Erşal, the top student of 2016-2017 term, delivered a speech on behalf of the graduates and expressed her gratitude to the faculty members who have successfully completed their education, and to their families and wished success all in their civil and professional lives.
The opening speech of the Near East University Faculty of Pharmacy was delivered by Prof.Dr. Dr. İhsan Çalış; "Today is our day to share our happiness and joy at the end of the last day of our five-year education program, which is a very long time for our graduates and their families but too fast for us."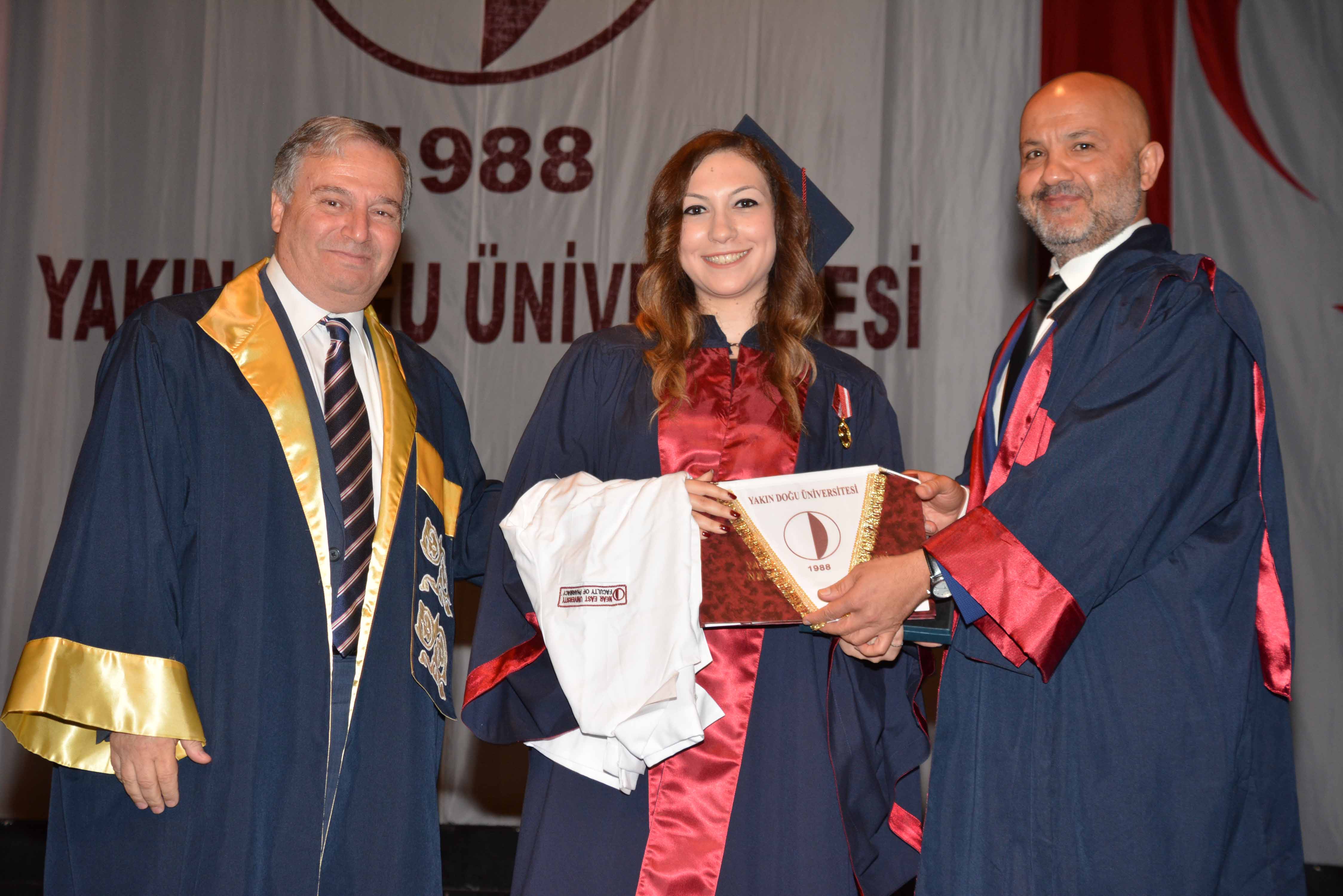 Following the speeches, Valedictorian of Faculty of Pharmacy 2016-2017 semester, Necla Erşal was conferred upon a gold medal and her diploma by Vice Rector Prof.Dr. Tamer Şanlıdağ.
Finally, at the presence of Professor Dr. İhsan Çalış, Dean of Faculty of Pharmacy, students made the professional vow and their diplomas were conferred upon.
The ceremony ended with the traditional convocation ceremony.