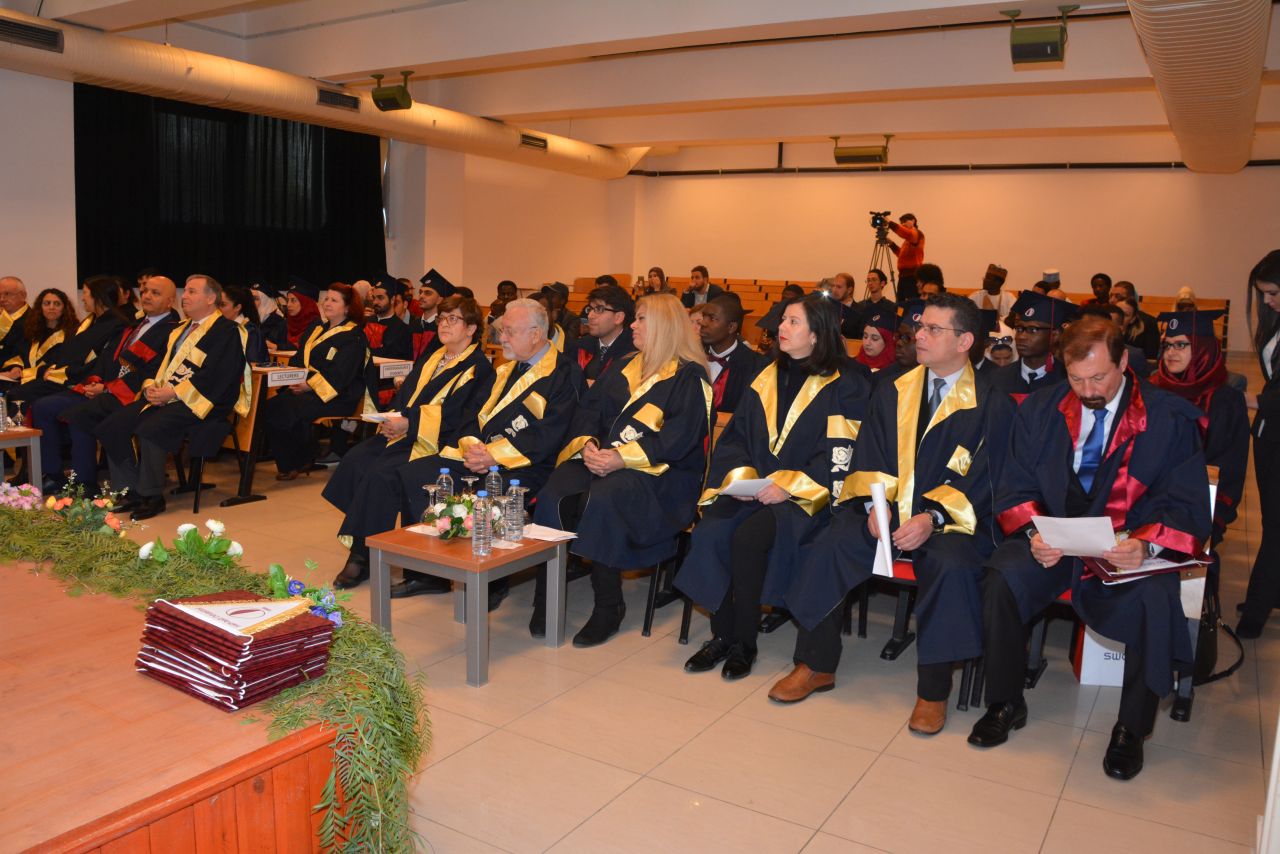 The graduation ceremony of the fall term of the academic year 2016-2017 of NEU Faculty of Pharmacy was realized on January, 19th 2017; where graduating young pharmacists and students graduating from their postgraduate degrees in Clinical Pharmacy and Pharmacology were awarded their diplomas. It was expressed that the graduation ceremony had been realized in the NEU Faculty of Pharmacy.
According to the press info release issued by the Directorate of Press and Public Relations of Near East University, Vice Rector of Near East University Prof. Dr. Tamer Şanlıdağ; Dean of Faculty of Pharmacy Prof.Dr. İhsan Çalış; Academicians, students and guests attended the graduation ceremony which was realized with great joy.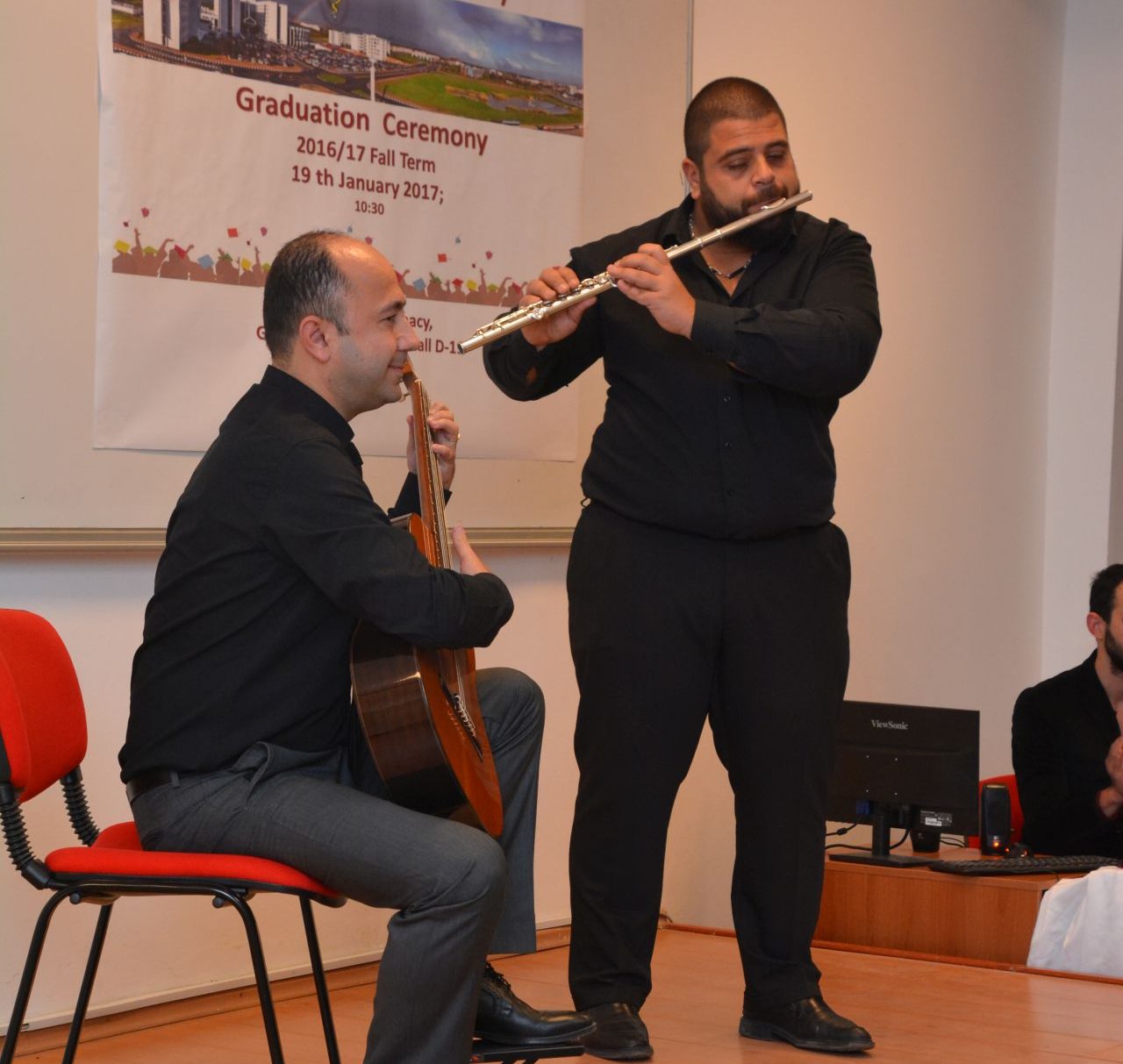 It was pointed out that the ceremony also included the display of photographs taken in Near East University and Northern Cyprus and a short-film named as "Memories of Pharmacy Education". The film soundtrack was selected from one of the compositions of Kamran Aziz, as she was the first female pharmacist on the island. The selected piece was called "Kıbrıs bir adamıdır, cennetten parça mıdır?" and it was performed by a famous group on the island called Sıla Dört. This was then followed by a mini concert performed by members of the NEU Atatürk Faculty of Music Teaching Dr. Erkan Sülün (guitar) and Mehmet Sakarya (flute).