Near East University announced that, within the scope of the service protocol signed by Near East University with the TRNC Ministry of Health, Near East University Hospital and Dr. Suat Günsel Kyrenia Hospital, 33 million TL of receivables for the services provided to the referred and transferred patients at the Dr. Suat Günsel University of Kyrenia Hospital and Near East University Hospital was donated. In addition, the remaining receivables were also made payable in long-term installments. The aforementioned receivable covers the treatment, examination and other expenses of the patients referred or transferred from the State Hospitals.
Many services are provided free of charge.
Near East University, which donated 33 million liras and made the due balance payable in long-term installments, also undertook many services for public health free of charge in the past period. In February 2020, Near East University Hospital and Dr. Suat Günsel University of Kyrenia Hospital admitted over 100 patients to its general intensive care, coronary intensive care and cardiovascular surgery intensive care units as well as all its other services. While the treatment process of 13 babies brought to the neonatal intensive care unit due to premature birth, respiratory failure and similar reasons were completed, all emergency services were provided free of charge to the patients who applied to the emergency department.
University hospitals, which continued to provide emergency services free of charge during the pandemic period, also actively supported COVID-19 vaccinations and delivered 40 thousand doses of COVID-19 vaccine. In addition, during the pandemic process, it provided many free services for pregnant women, taking into account the health of mothers and babies.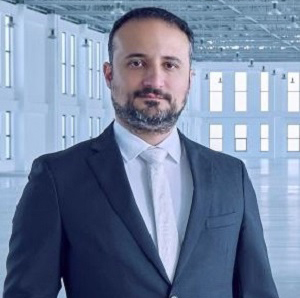 Prof. Dr. İrfan Suat Günsel: "As always, we will continue to stand by our people and our state."
Reminding that they provide many services free of charge to protect public health and support the state in this process, especially during the pandemic period, the Chairman of the Board of Trustees of Near East University Prof. Dr. İrfan Suat Günsel said, "As Near East University, our most important priority in every field we operate, especially in education and health, is to develop and expand our roots in these lands by adding strength to the Turkish Cypriot Community and the Turkish Republic of Northern Cyprus. For the same purpose, we decided to donate 33 million TL of our receivables from the Ministry of Health with the decision we made at the Günsel Family Board, and to make the remaining receivables payable in long-term installments. In this respect, we will continue to stand by our people and our state, as always, in future."