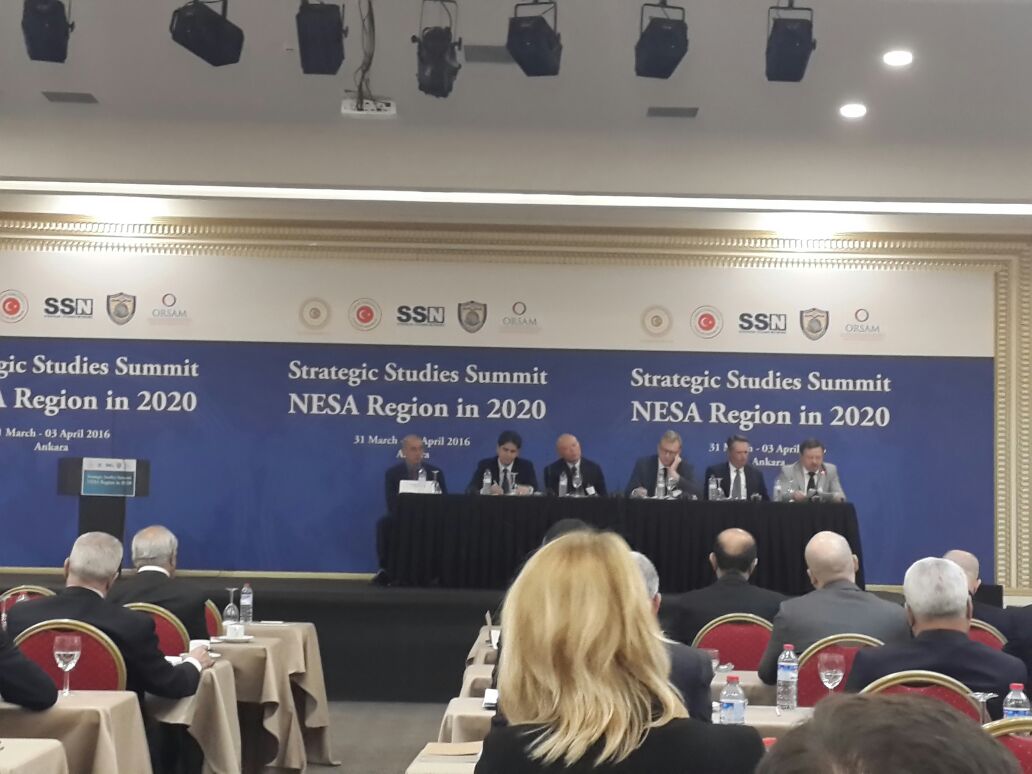 Near East University Near East Institute is the only thinking-tank from Cyprus participating in the security and strategic studies that held within the scope of 2016 Strategic Studies Summit.
Near East Institute represents our country and Near East University in working groups at Strategic Studies Summit for 2016.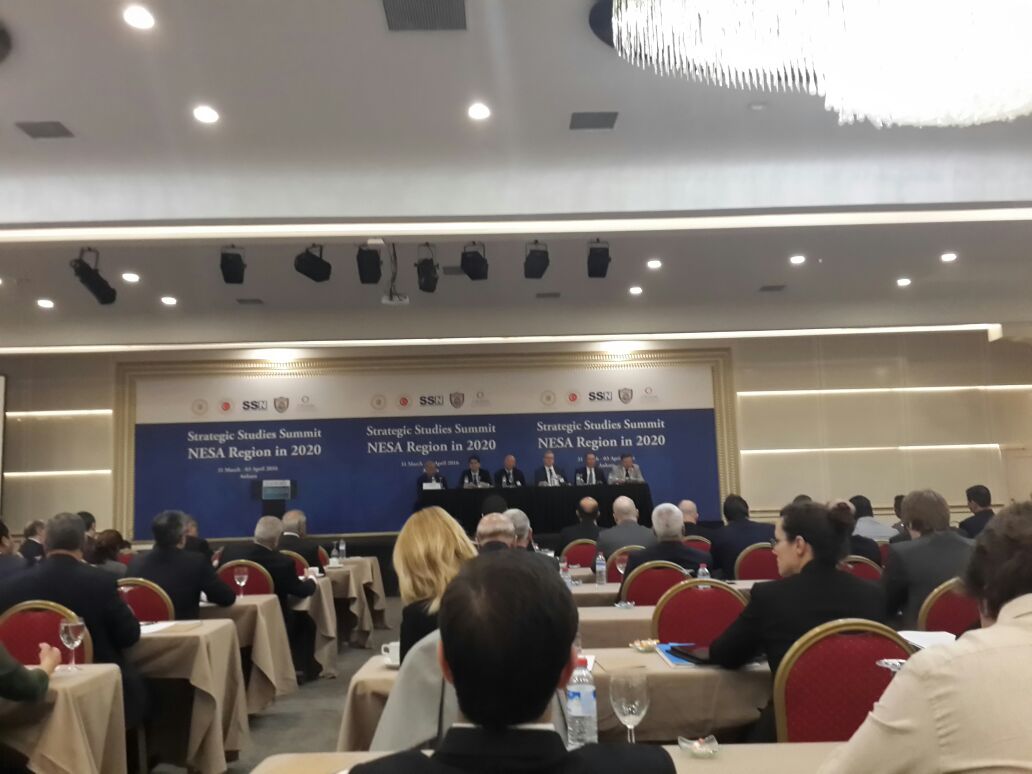 According to the press release issued by the Directorate of Press and Public Relations Office of NEU, the 2016 Strategic Studies Summit was held in Ankara, Turkey and hosted by the Center for Middle Eastern Strategic Studies (ORSAM) in partnership with Strategic Studies Network (SSN); an initiative of the Near East South Asia (NESA) Center for Strategic Studies. The Summit brought together 133 participants from 77 different organizations across 35 countries—spanning North Africa, the Middle East, South Asia, Central Asia, and Europe.
The Summit that entitled "The NESA Region in 2020" focused on discussing and identifying security challenges and concerns facing NESA region and analyzing strategic alterations that will shape the future of the region. Through a combination of plenary and working group sessions, the Summit provided platform for exchanging ideas and debating the changing nature of the global political system and the need for collective action within a broader regional strategy perspective to tackle shared security concerns and challenges.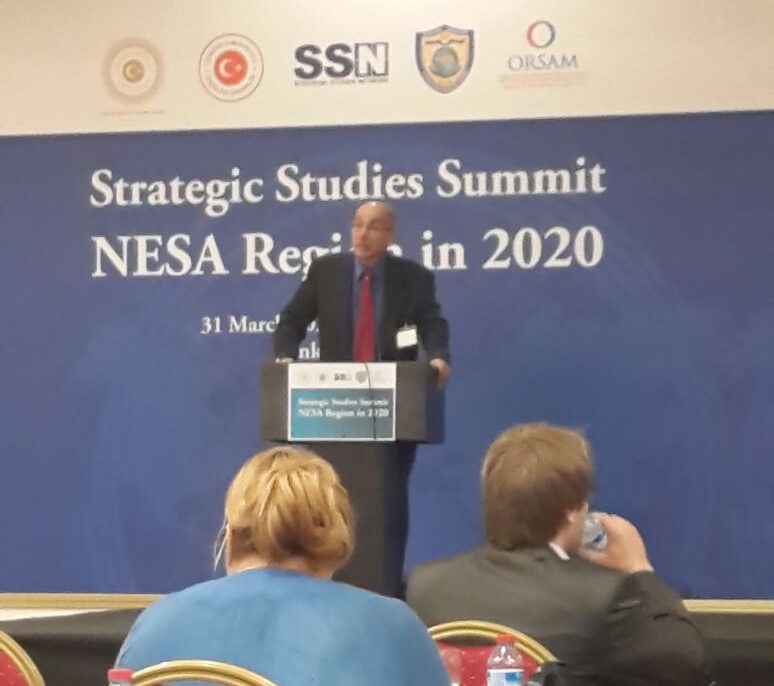 Near East University Near East Institute is the only thinking-tank that takes place in the working groups which are the engine of SSN that sustain strategic interaction and collaborative research. Taking an active role in North Africa and the Levant working groups during the Strategic Studies Summit NESA Region 2020, Near East Institute is dedicated to facilitate policy-relevant research and sustain collective strategic studies on security threats and challenges facing the region that Cyprus is also situated in.