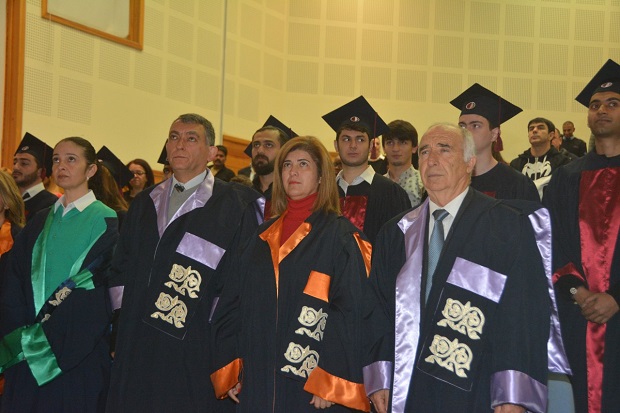 2015-2016 Academic Year Fall Term graduates of the Near East University School of Tourism and Hotel Management received their diplomas with a glorious ceremony.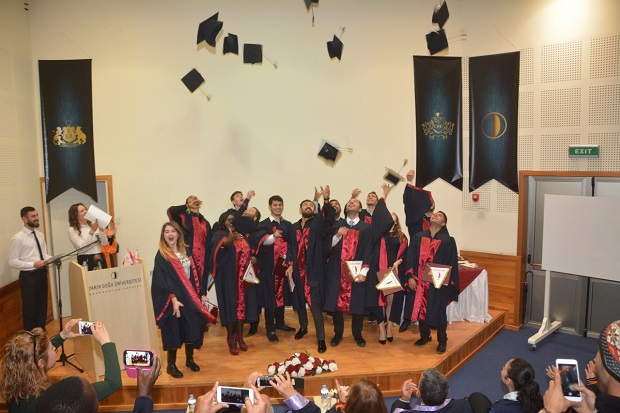 According to the press release issued by the Directorate of Press and Public Relations Office of Near East University, NEU vice Rector Prof. Dr. Şenol Bektaş, Assoc.Prof. Dr. Tülen Saner, Head of School of Tourism and Hotel Management, deans, teaching staff, students and their parents participated in the graduation ceremony.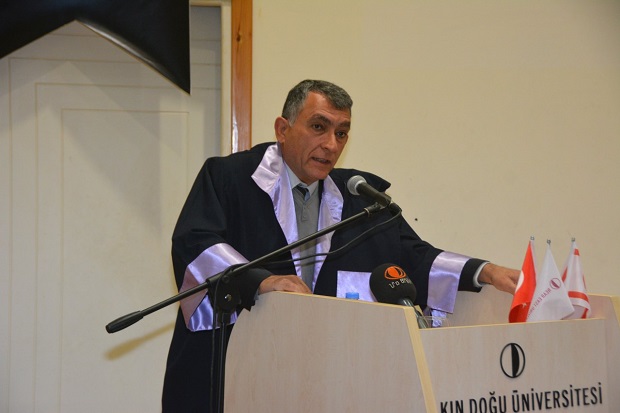 Then students who graduated with a high degree delivered speeches in English and Turkish.
The graduation ceremony began with stand in silence and followed by national anthem. The music recital performed by the teaching staff of Music Teaching Department and the short film prepared by students of NEU School of Tourism and Hotel Management received standing ovation.
In her opening remarks, Assoc. Prof. Dr. Tülen Saner, Head of School of Tourism and Hotel Management and Tourism Research Center, voiced her happiness of producing graduates equipped with comprehensive knowledge and skills required to address the needs of the sector. "We are living the honor and proud of producing the 2015-2016 Fall Term graduates. Our students have studied hard day and night throughout their education process and they are receiving their diplomas in return of their efforts and hard work. Today, in your presence, we are awarding our graduates with their diplomas. To have very good professional knowledge and skills is essential to be successful. The School of Tourism and Hotel Management with its devoted staff is dedicated to ensure the educational, intellectual, professional, and personal development of our distinguished students and pave the way for them to achieve a competitive career over the others. I urge all graduates to be devoted to their profession and never stop learning" said she.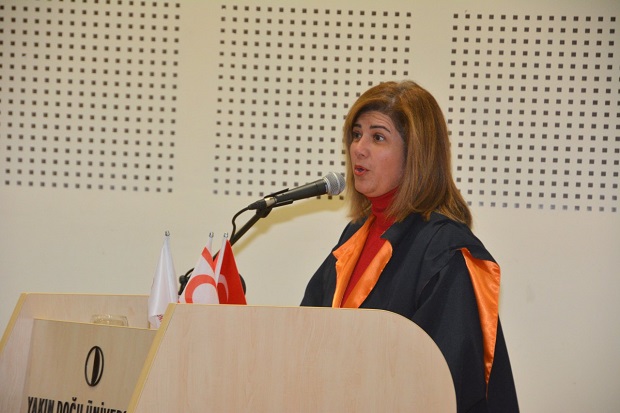 Touching upon the crucial role of parents' support for their children in achieving success, Assoc. Prof. Dr. Saner highlighted the significance of efforts that exerted by NEU family to prepare the students for life. "While you provide support your children in every sense, we provide them with the most contemporary and the highest quality education by teaching them all current methods and techniques required to respond the growing needs of the sector. I can say that, our graduates are equipped with the most current knowledge and professional skills required to achieve the best positions in the sector" said she.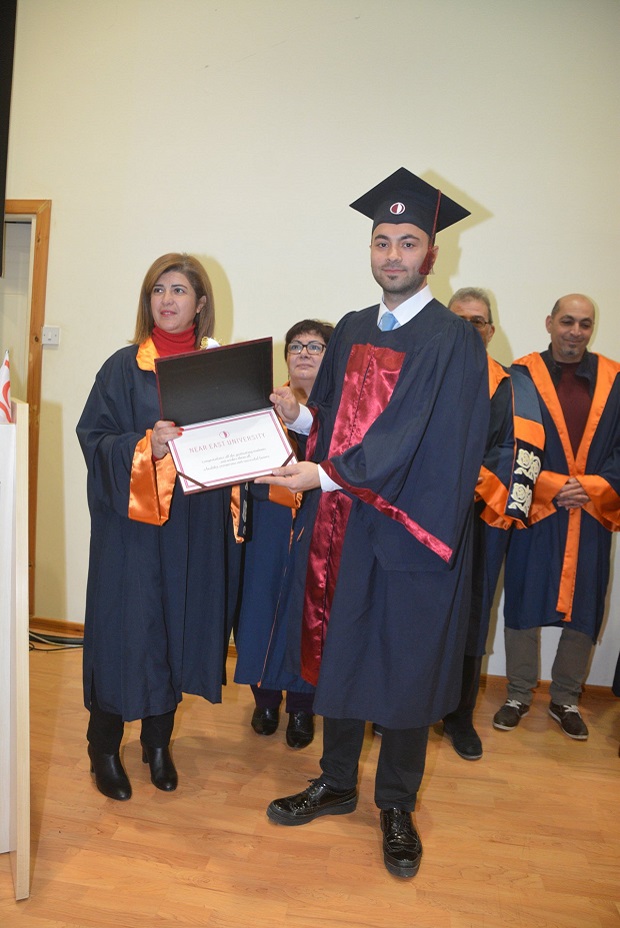 Stating that their graduates had already taken active roles in various organizations and institutions across the entire world, Saner underlined that the major factor that backing this success was the Near East University which was following the global developments closely and renewing itself constantly.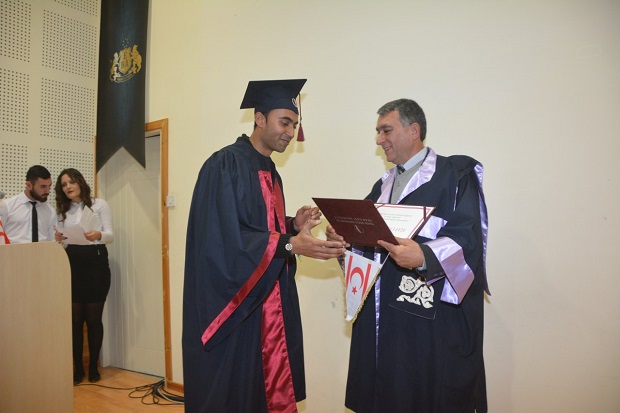 In his speech, vice Rector Prof. Dr. Şenol Bektaş addressed to the graduates and expressed his views: "Today is a special day for our graduates; they have completed their undergraduate education. Today, they will be awarded with diplomas. Dear graduates, you will have a quite different life from now on, you will have your profession in your hands, you will get a start in business life, tourism is a sector with substantial growth, I believe that you are well equipped to achieve a good career in this sector".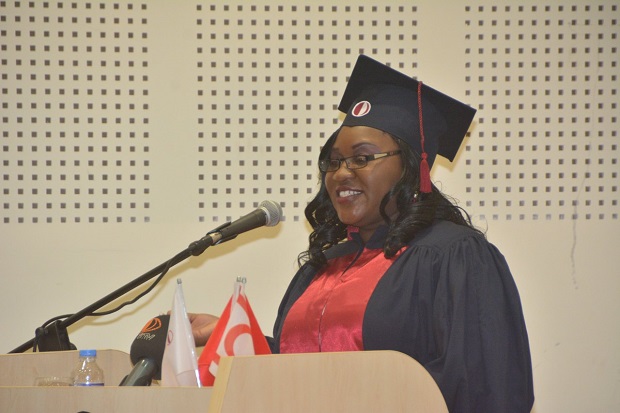 Following the opening speeches, the diploma ceremony was realized. The graduates were presented their diplomas. The ceremony ended with throwing graduation caps accompanied by the Anthem of Near East University.