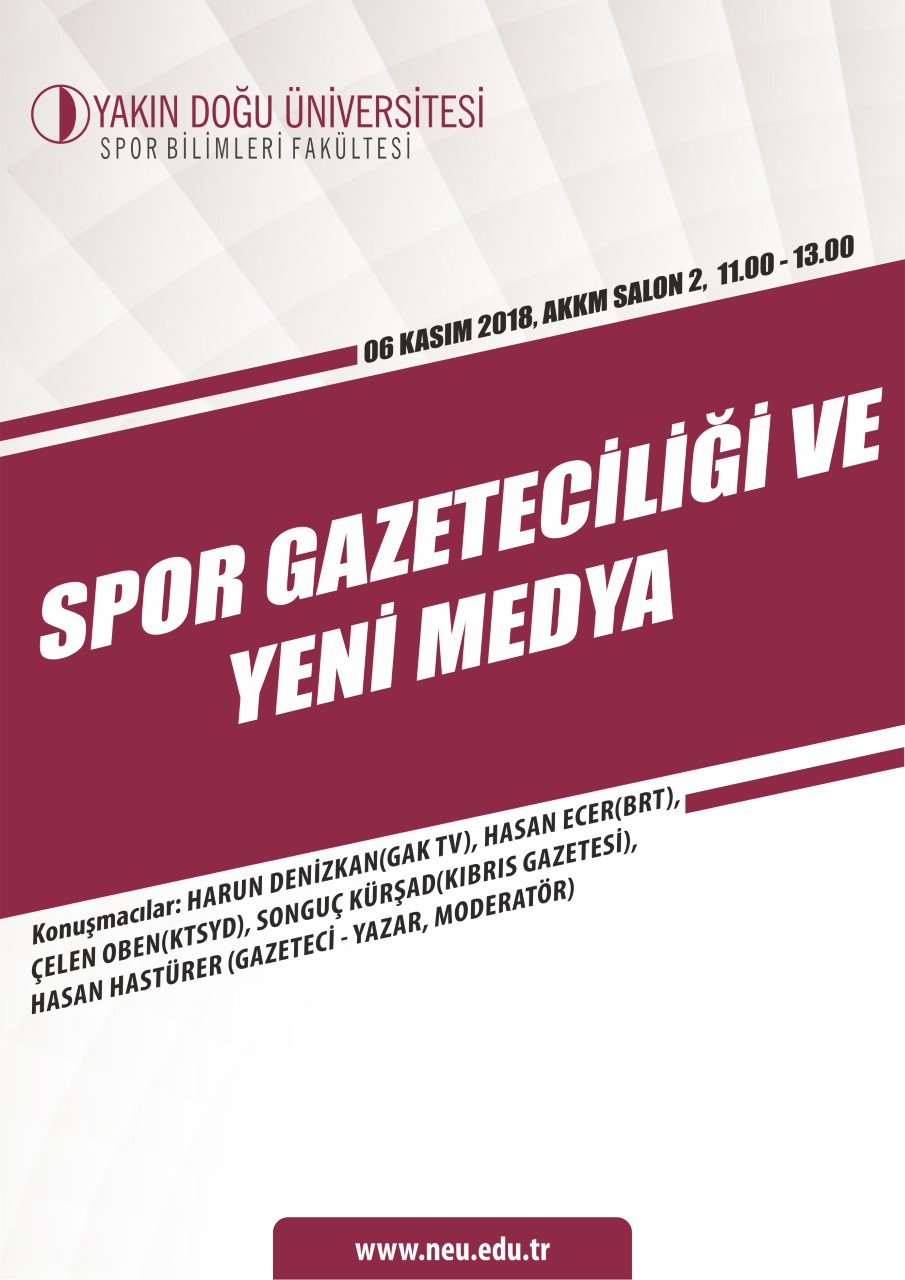 Near East University Faculty of Sport Sciences will hold a panel on Sports Journalism and New Media on November 6, 2018.
According to the information given by the Near East University Press and Public Relations Directorate, at the panel, which will be moderated by the journalist – author Hasan Hasturer, will participate Harun Denizkan (GAK TV Director), Hasan Ecer (BRT Sports Commentator), Çelen Oben (President of KTSYD) and Songuç Kürşad (Cyprus Newspaper).
The panel will be held on Tuesday 6 November 2018 at Near East University Atatürk Culture and Congress Centre, Hall 2, between 11.00-13.00.
Anyone interested in the subject is invited …