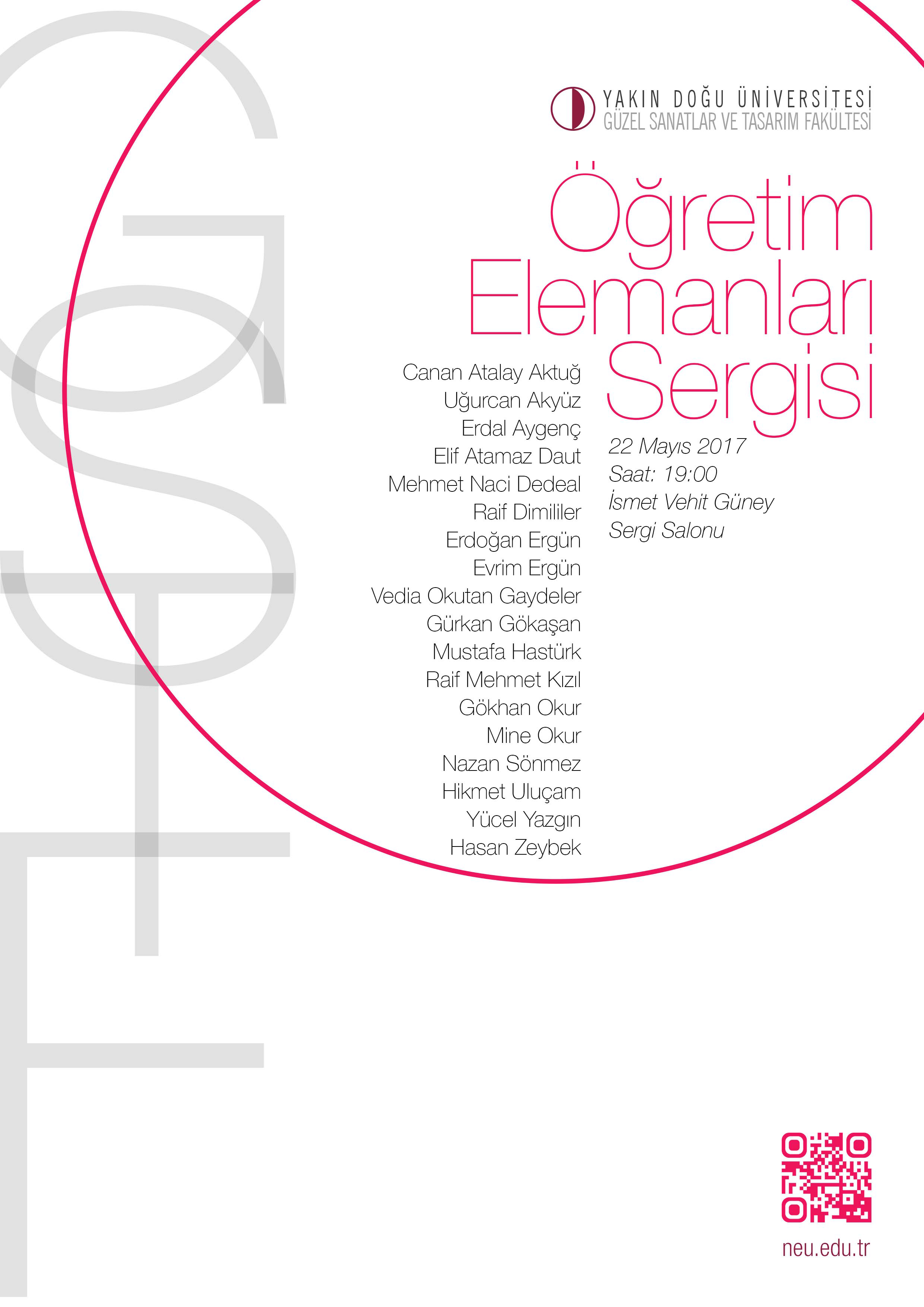 Faculty of Fine Arts and Design of the Near East University is meeting the arts audience with a new group exhibition.
Deputy Dean of Faculty of Fine Arts and Design, Assoc. Prof. Erdal Aygenç giving a statement to the Press and Public Relations Directorate said "Following the International Academy of Arts Academiada 8, which we completed on May 2, we are now holding a mixed exhibition prepared by the teaching staff. At our undergraduate and graduate programs, the instructors carry out their courses on the one hand and continue their academic work on the other hand, and produce original works in the fields of art and design, as well. Because, producing artistic works is a must for those giving art training. An art educator who is not productive cannot be expected to guide the students and give lectures on art issues. The exhibition will include examples from different disciplines of design and arts. This diversity is a manifestation of a richness and each features a distinct "language".
The exhibition will be opened at Ismet Vehit Art Gallery on May 22nd at 19.00 and can be visited during the week.