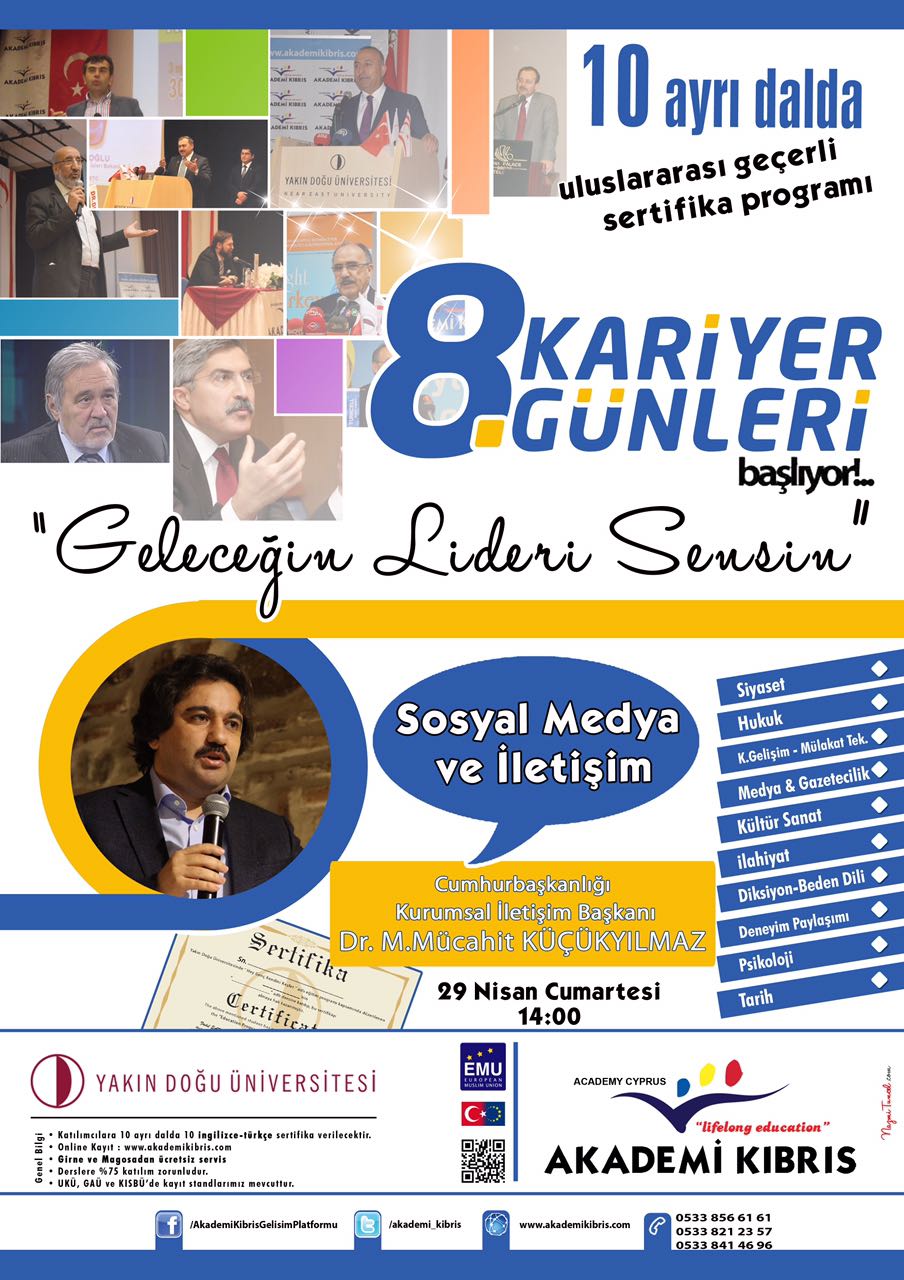 Traditional Awareness Seminars held in cooperation with Near East University and the Academy Cyprus Development Platform continue to excite attention of students and the public all around the island.
According to press information released by the Press and Public Relations Directorate of the Near East University, the "Career Days" organized in cooperation with the Academy Cyprus Platform every year allows participants to receive certificates in 10 different courses at the end of the courses given by the experts.
The seminar which will be given by Dr. M. Mucahit Küçükyılmaz, Head of Corporate Communications of Turkey Presidency within scope of Awareness Seminars held in cooperation with Academy Cyprus Development Platform it titled "SOCIAL MEDIA AND COMMUNICATION", and will take place on Saturday, April 29, at 14:00 at the Near East University Library, Hall 4. More information may be obtained from 0 533 821 23 57.