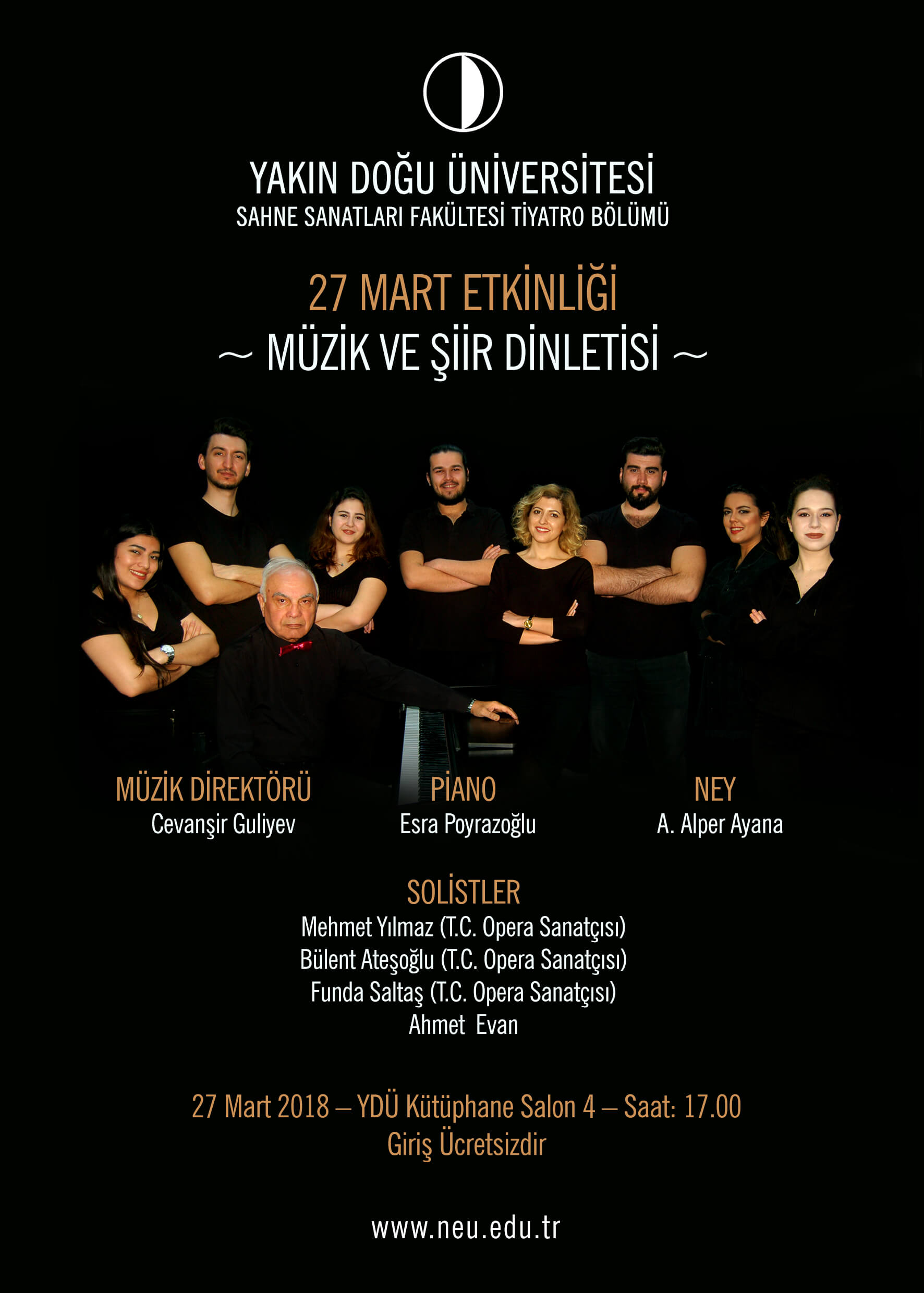 The Department of Theatre of Faculty of Performing Arts of Near East University is holding a celebration event regarding The World Theatre Day at NEU Grand Library Hall 4 on Tuesday, 27th March 2018.
According to the press release issued by the Directorate of Press and Public Relations of Near East University, all students of the NEU Department of Theatre alongside TR State Opera Singers will be performing Poem and Music Recitation.
It was pointed out that opera singers from Turkey, including Bülent Ateşoğlu (Bas), Funda Saltaş (Soprano), Mehmet Yılmaz (Bas) and piano player Esra Poyrazoğlu will be attending the event as guests. Furthermore, Dean of Faculty of Performing Arts of NEU Prof Dr Cavanşir Guliyev, Academic Member Ahmet Zeyin (Evan) and Assistant Ahmet Alper Ayana, who will play the ney will be performing.
It has been announced that the with the guest performers the 27th March World Theatre Day Event will be held at Hall 4 of NEU Library at 17:00.
They expressed that entrance was free of charge and that everyone was invited to attend the event.