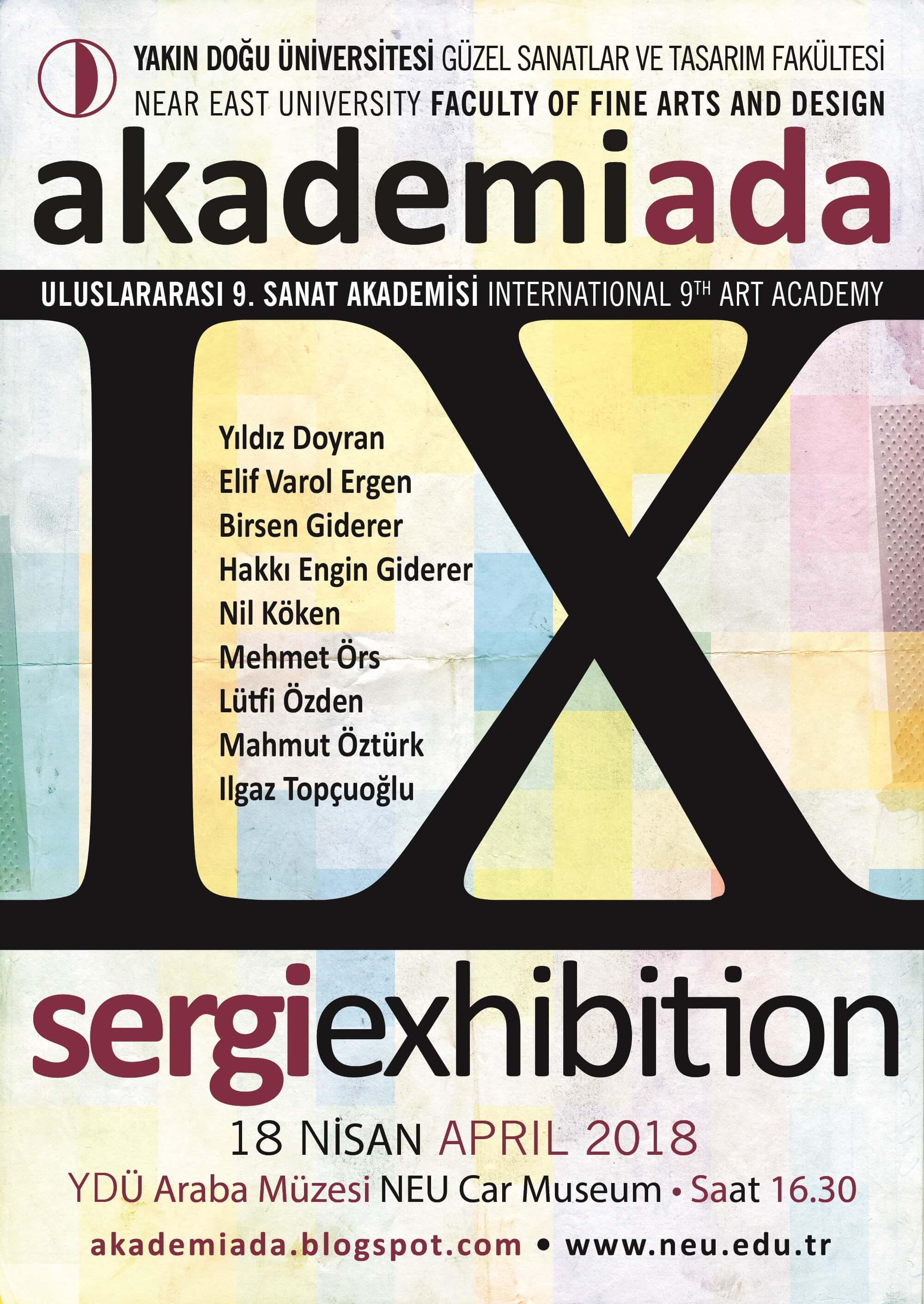 The traditional international activity of the Near East University, Faculty of Fine Arts and Design will end with the exhibition of AKADEMİADA (ACADEMYISLAND) 9.
Deputy Dean of the Near East University, Erdal Aygenç, giving information to the Press and Public Relations Directorate of the Near East University said "Starting on April 9 and continuing with an intense rhythm, AKADEMİADA 9 will be completed with the exhibition that will be opened at the NEU Car Museum on Wednesday, April 18 at 16:30. In the exhibition, works of invited academicians-artists Yıldız Doyran, Elif Varol Ergen, Birsen Giderer, About Engin Giderer, Nil Köken, Mehmet Örs, Lütfi Özden, Mahmut Öztürk and Ilgaz Topçuoğlu will be exhibited.
For this year, I would like to thank our Founding Rector, Dr. Suat İ. Günsel, Chairman of Board of Trustees, Assoc. Prof. Dr. İrfan S. Günsel, for their support, our faculty members and administrative staff for their dedicated work, and the whole university administration, the attendees of the AkademiAda.
The exhibition will be open at the NEU Car Museum until April 20, 15:00 hours.