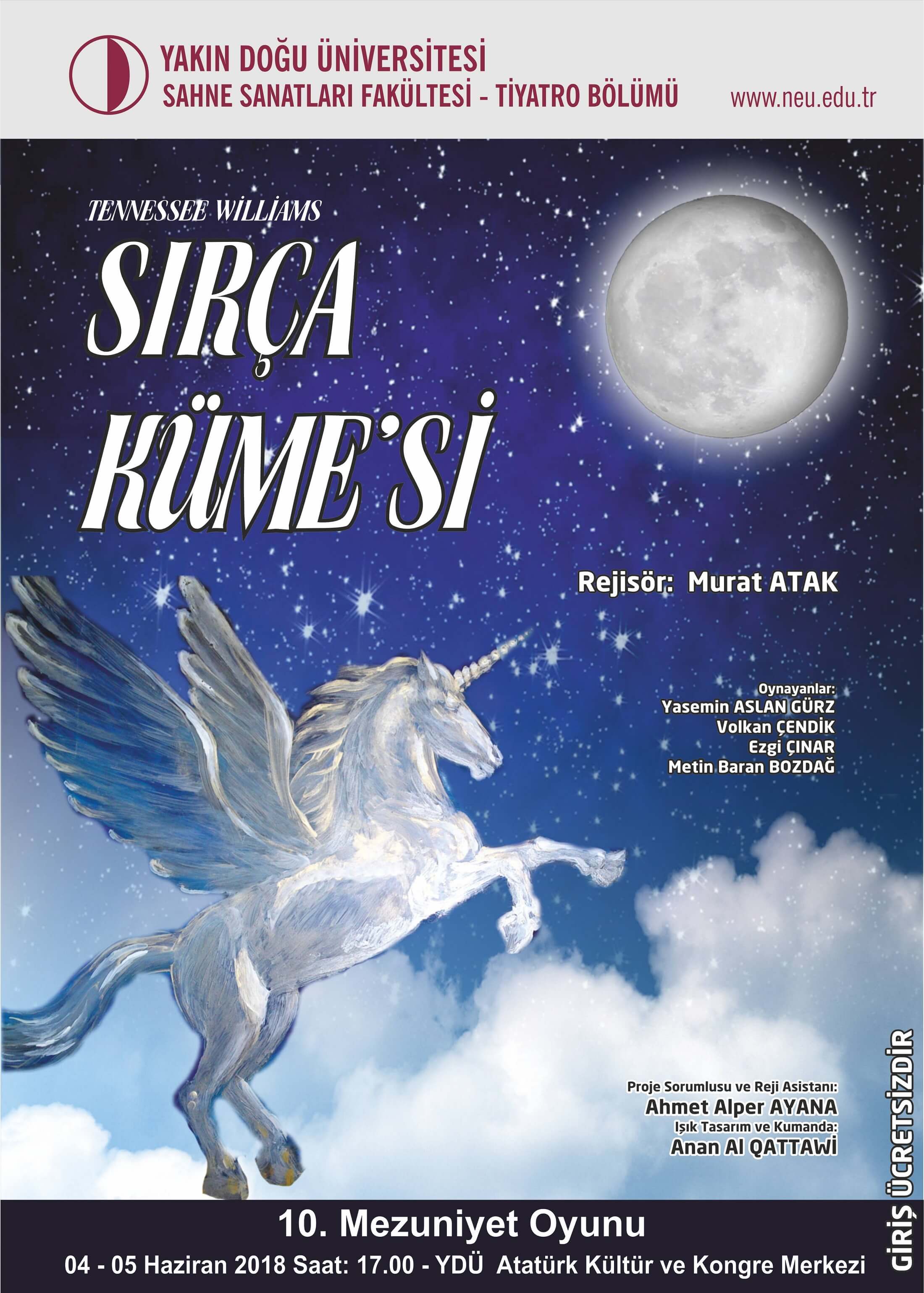 Near East University Faculty of Performing Arts Department of Theatre is putting on a play by Tennessee Williams, The Glass Menagerie, (SIRÇA KÜME) for the tenth graduation year of the department.
According to the press release issued by the Directorate of Press and Public Relations of Near East University, since the date of foundation NEU Department of Theatre has so far displayed 27 plays and currently as it is giving its 10th graduates, it is displaying a play written by an American author, Tennessee Williams, titled as the Glass Menagerie.
It was pointed out that the play written by Tennessee Williams was known with two different names in Turkish, "Sırça Küme" and "Sırça Biblolar". Furthermore, it was stated that the Academic Member of the Faculty of Performing Arts, Murat Atak, put the play on stage; a play written on a family living in St Louis in 1937, striving against poverty.
The play will be open to public, free of charge…
It was revealed that the play will be staged on 4-5 June 2018 at Near East University Atatürk Culture and Congress Centre at 17:00 on both dates. Also, it was pointed out that the play was open to public, for theatregoers to enjoy free of charge.