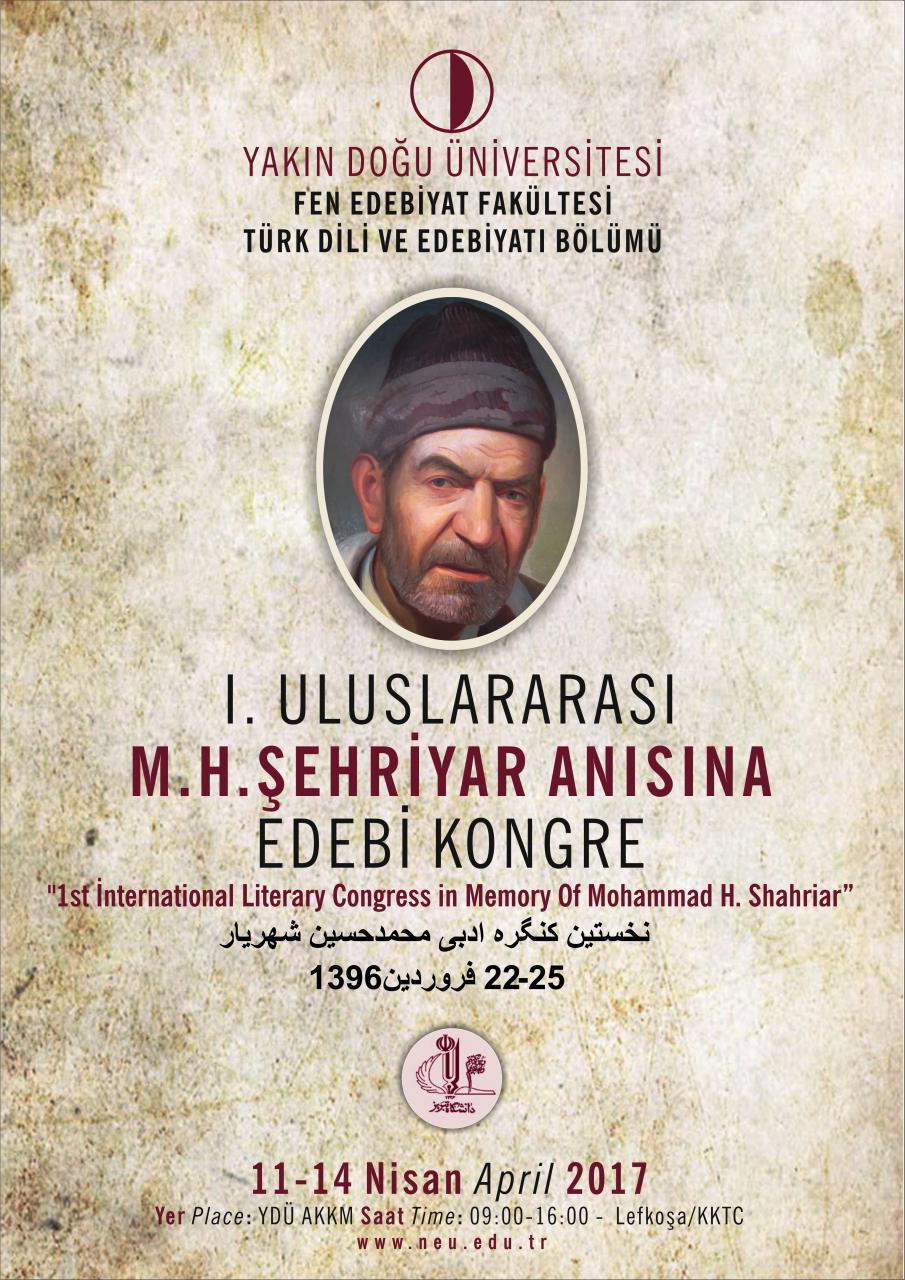 – Department of Turkish Language and Literature of Faculty of Arts and Sciences of Near East University is organising "Literary Festival Days" which is soon to start.
Near East University Department of Turkish Language and Literature is organising literary festival titled as the 1st International Literary Congress in memory of Muhammet Hüseyin Şehriyar; focusing on Haydar Babaya Selam poem from the contemporary Turkish literature.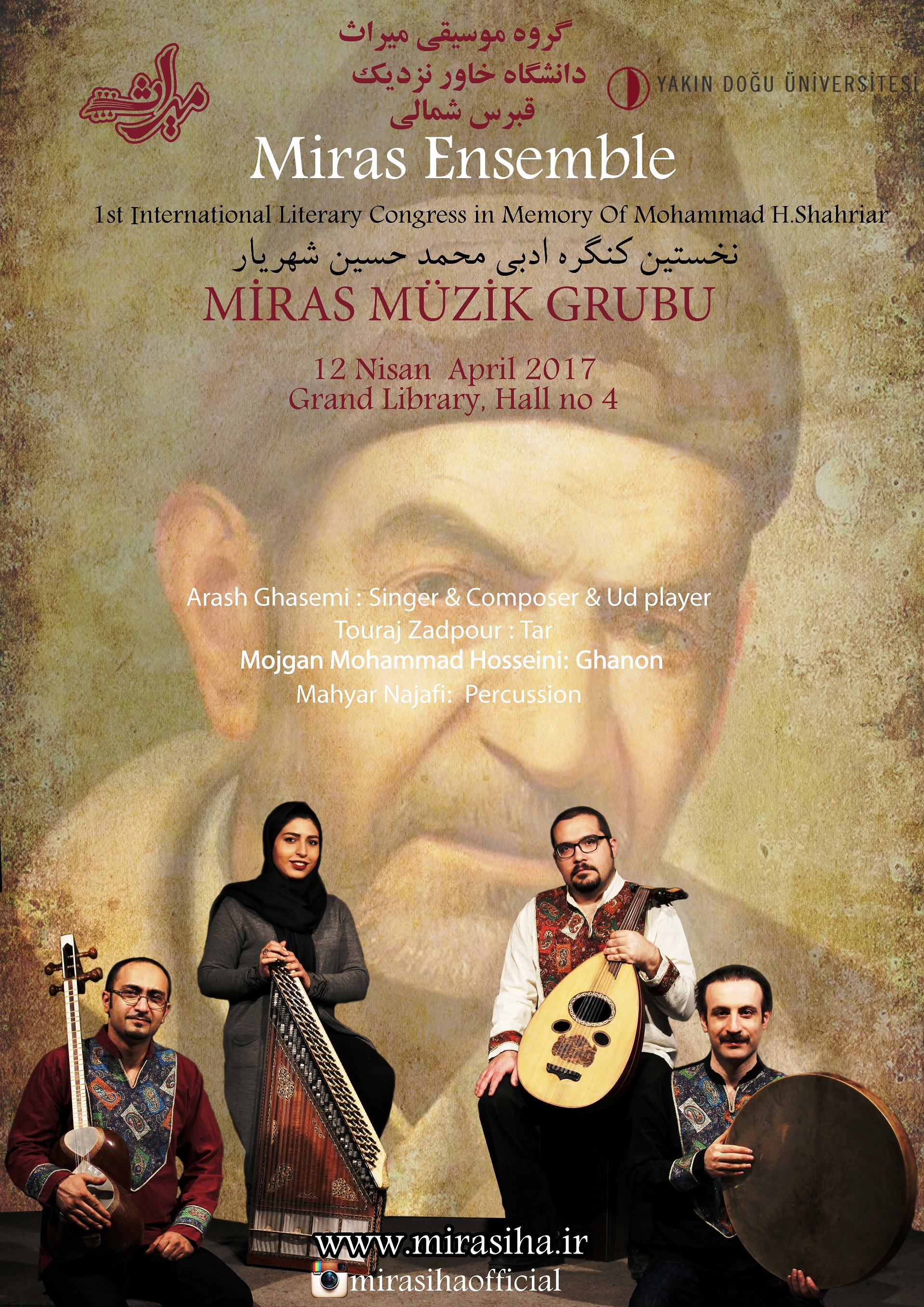 According to the press info release issued by the Directorate of Press and Public Relations of Near East University, the Congress will be held on 12-13 April, 2017 at 09.00- 17.00. Academicians and people, specializing in literature on Şehriyar, from the Turkish Republic of Northern Cyprus, Turkey, Iran and Azerbaijan are expected to participate in the event with their presentations.
The Congress is to take place at the Blue Hall of Near East University Ataturk Culture and Congress Centre where presentations will be done on poems and Şehriyar's identity, work and comparative studies; including literary movements.
In addition to the above, poem recitation with classical music will be actualised on 13 April, 2017 at 21:00-22:30 by a group called "Miras Müzik Grubu". They will be accompanying old and contemporary poems with classical music pieces. It was also pointed out that anyone interested to the above mentioned events were invited and were welcome to come along free of charge.