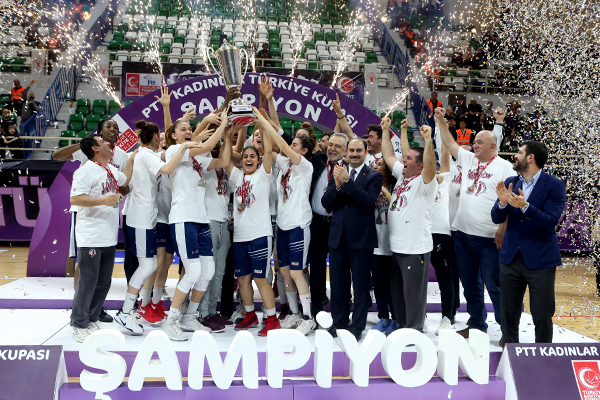 Near East University Women's Basketball Team defeated Belona AGÜ (77-61) in the final match of Turkey Women's Cup Turkey and became the champion of Turkey Women's Cup, and brought the cup to Turkish Republic of Northern Cyprus.
According to a press statement made by the Press and Public Relations Directorate of Near East University, tne Women's Basketball Team of Near East University performed a succesful game strategy throughout the final match played in Bornova Atatürk Sports Hall in Izmir and defeating its rival, became the champion in the women's cup of Turkey. As for the trainer Zafer Kalaycıoğlu, he added another championship into his collection, not loosing any final match so far. He achieved to 7 championship with Fenerbahçe, 3 championship with Galatasaray and 1 championship with Near East University.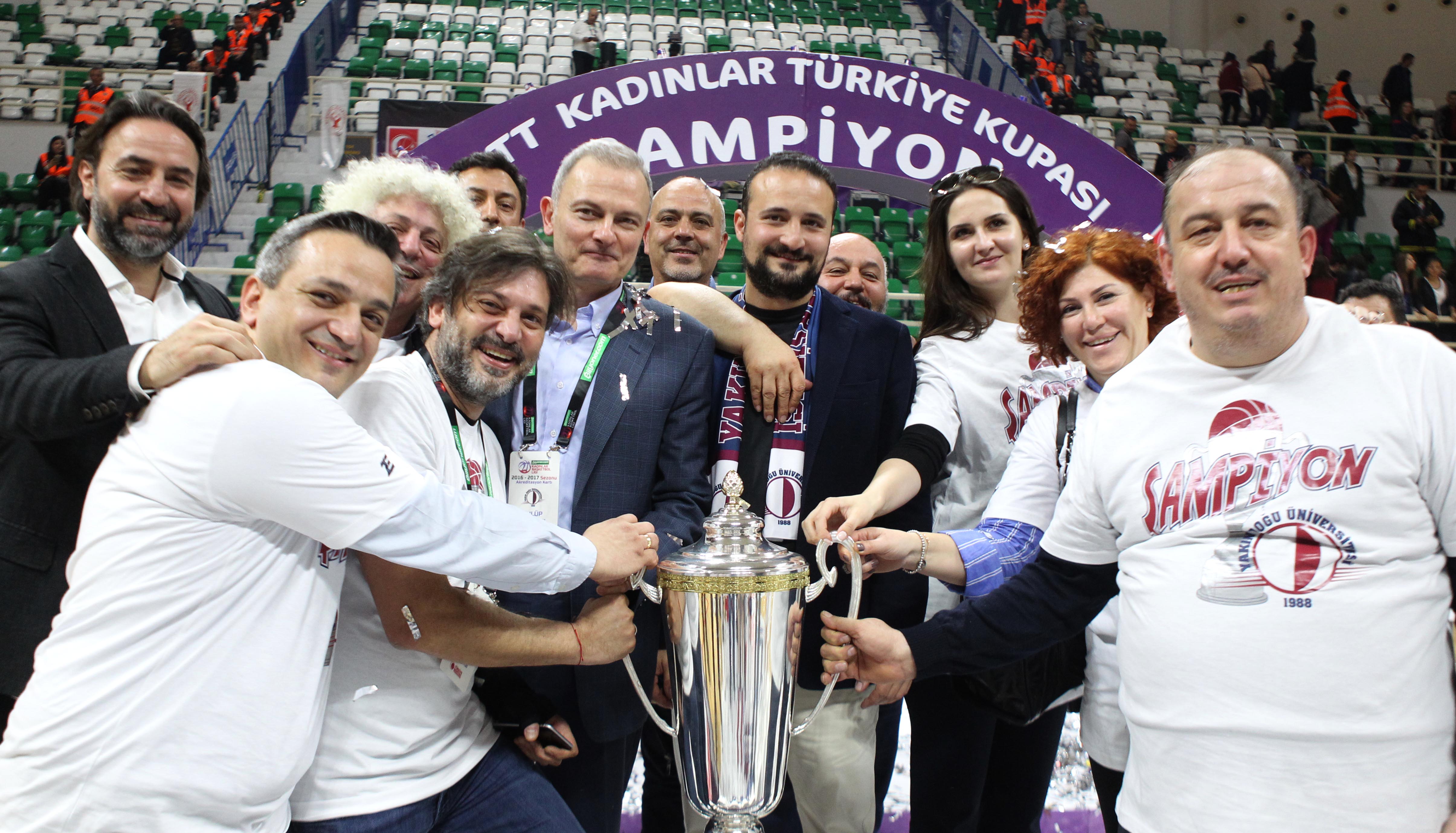 Near East University making a significant pressure over its opponent throughout all periods of the match, never lost the control and managed to keep the whole game under its control, forced its opponent to the ball losses from the very beginning up to the end and as a result of offensive rebounds defeated its opponent.
The first half Near East University finished Kayla McBride's 46-37 lead with a triple third triumph, assisting 13-8, 6-2 on offensive rebounds. Ann Wauters 13, Kayla McBride 14 teams scored.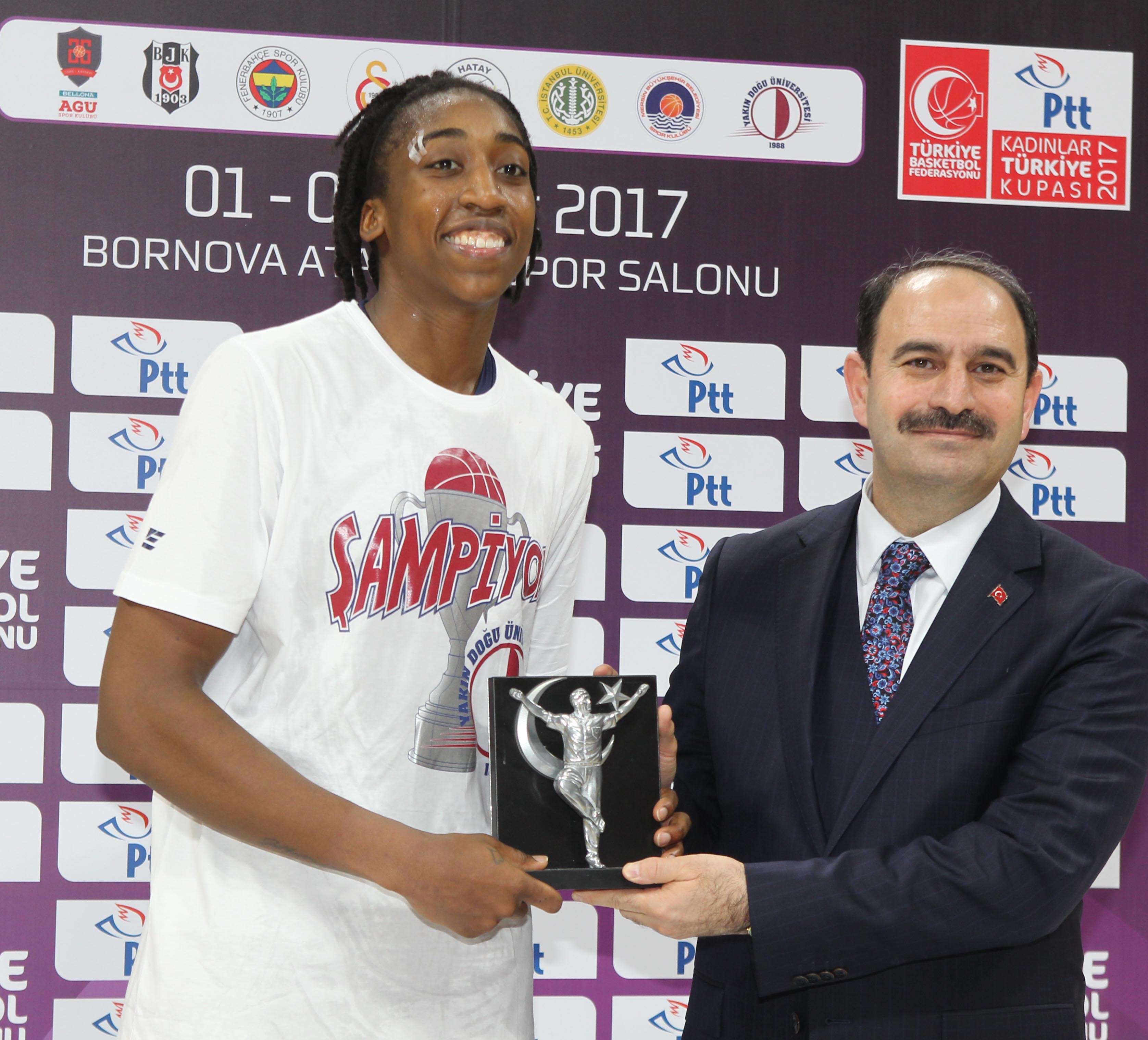 Quanitra Hollingsworth selected the most valuable player …
From Near East University, Quanitra Hollingsworth was selected as a valuable player with 24 points, 11 ribs and 2 assists.
Courtney Vandersloot, the number 22 player of NEU, who is regarded as one of the best wards of the world, was selected as the most valuable player in the cup.