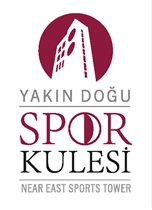 We have opened the Sports Tower which hosts sports activities in many branches and meets the needs of integrated practice and training of various sports branches together in the fully equipped sports halls located within the complex. Besides healthy nutrition, sports is one of the indispensable needs for a healthy life. As the number of people doing sports increases along with the increase of developing consciousness on healthy living, it is recommended for everybod that sports should be done to prevent health problems, especially obesity.
Sport is the most important tool for young people and ladies to keep themselves away from bad habits and live a healthy life, and to improve the self-confidence and self-worth of children.
We developed a project by taking every single detail into account and built a Sports Tower, which offers various sports facilities to all ages.
At the Sports Tower where many sports facilities are offered, special dance sessions are also given to various age groups. Special sessions are given in private rooms to primary, secondary and high school students with their own age groups, where they can carry out sports activities with special sports tools in their own age groups. Beside the sports branches, athletes, children and women are provided with special dietitian services and nutrition programs.
People with special needs were not forgotten in the Sports Tower. Individuals with special needs have the opportunity to be trained by specialist trainers with programs especially tailored for them.
First of all, we would like to mention that we work to support and expand sports in every age and every branch. For this we thought from the children, to the adults and the special needs individuals, to the finest detail.
The fully equipped Sports Tower of the Near East University provides services in a covered area of approximately 5600 m2.
Thanks to the Health Unit located in the Sports Tower, a healthy working environment is provided by trainers who specialize in healthy living exercises. At the Center where programs tailored to the needs of individuals are implemented by specialist trainers, a health team of nurses is also employed full-time. It is aimed to achieve the desired goal in sports within a shorter period of time through the services offered at the therapy center, where our dietitian is also on duty. In the center, where the latest technological equipments are utilized, you can benefit from the most advanced devices available in the market such as the Body Analyzer (Inbody), Cryo Therapy (Cold Lipolysis Device), Ozone Sauna (Hot Air Therapy), Body Shape (Acceleration of Blood Circulation System), and X Body (Zero Print Treadmill to Joints).
In addition, person-specific physical fitness tests, performance checks and follow-up tests are also carried out in the Athlete Health Laboratory (Performance Laboratory) of the Sports Tower.
At the Sports Tower; group exercise programs such as Pilates, Indoor Cycling, Trx, Total Body Work Out, Stepal Aerobic, Zumba, Gymnastics, Brazilian Jiu Jitsu, Boxing, Kick Boxing, MMA, Kangoo Jumps, X Body, are carried out as indoor activities, and outside the Tower, beach walking, cycling and yachting are also carried out as outdoor activities. All our students, staff and the public can benefit from these activities.
In case of emergency, patients are immediately transferred to the Near East Hospital by a fully equipped ambulance.
How can we use the complex?
In order to benefit from the Sports Tower services, a health certificate must be obtained from the Health Unit of the Sports Tower. The Health Certificate is issued depending on a scientific assessment of the results of the hysical examination and fitness tests which are carried out in the Performance Laboratory.
Contact
Phone:
+90 (392) 680 20 80 – (Internal: 5771)
+90 (392) 223 64 64 – (Internal: 5323 )