The Sports Centre was named after the first officially produced vehicle of our island "RA25".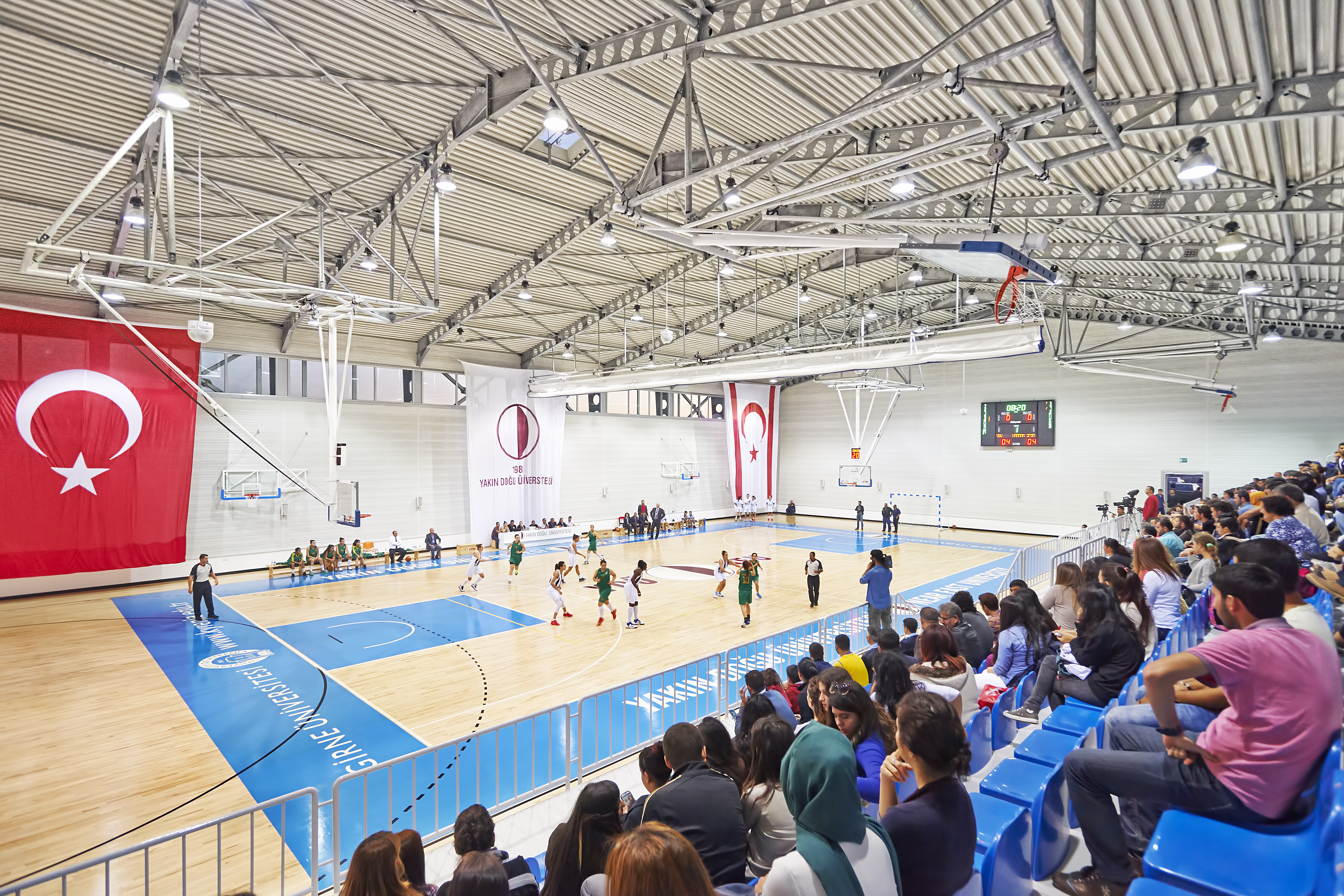 Technical Specifications of NEU RA 25 Multi-Purpose Sports Centre: Among the similar facilities, the floor of the NEU RA 25 Sports Centre stands out with its NBA standards same as the FIBA approved parquet floor used in the last world basketball championship in Barcelona. The Centre also stands out with the Scorboard, FIBA, approved basketball hoops, IHF approved handball castles, FIVB approved volleyball equipment and advanced infrastructure which allows to carry out games of basketball, handball, volleyball, badminton as well as the organization of other sports branches at national and international level. In this context, all the materials used in the Center are certified in accordance with world standards and have been brought from America, Germany and Spain. The infrastructure of the Centre allows two different teams to train at the same time and it is equipped with a top-down automatic curtain system equipment, as well as a total of four athletes, two referee dressing rooms, first aid room, a press room, administrative rooms, and a cafeteria.
The special sound system in the hall, which stands out with its technical infrastructure that enables the broadcasting of sporting events live, also allows for various ceremonies and concerts to be held at the Sports Centre. As an indication of the sensitivity of the Near East University to individuals with special needs, the Centre also features two fully equipped athletes' locker rooms which also allow physically disabled athletes to compete.