Dormitories have been designed to meet the needs of the students to the maximum extent.
Sufficient number of beds in the apartment
Sufficient number seating group, chairs, armchairs, TV table
Study desk,
Dining table and chairs
Dress cabinet
Kitchen counters
18 btu inverter air conditioner
Refrigerator
Electric cooker and oven
Washing machine
Dirty clothes closet
LCD television
Satellite infrastructure of Turk-sat, D-Smart, Dijitürk, Hotbird and local channels
2mbps (2048 kbps) wired internet connection
All buildings are equipped with special hot water systems (combi boilers) that provide uninterrupted hot water. In addition, in order to provide our students with a comfortable, peaceful and free life as well as a hassle-free study environment as if they are in their family environment, necessary arrangements were made considering all the details regarding security and other necessary logistical support.
Transportation
As a natural necessity of our university's campus, which is gaining appreciation of everyone impartially with the services and facilities it provides to its students, minibus services that are in line with course hours and shuttle services to the city are in service in order to provide convenient transportation between Luxury Dormitories and Faculties and departments.  All the students in the Luxury Dormitories and the campus can benefit from the free minibus service that departs from the Dormitory Apartments and stops at certain points and goes back to the Library Stop and follows the same route. Below is the sketch showing the route of the minibus service, stopping points and times.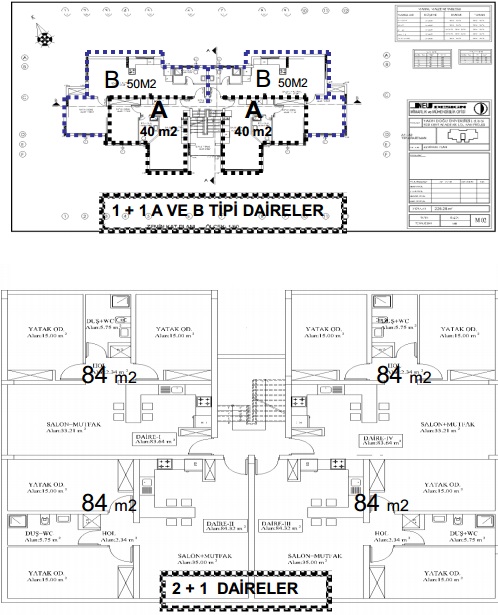 Included Services and Benefits
Every apartment is serviced twice a week.
50 kw electricity in studio apartments, 1 + 1 and 2 + 1 apartments and 70 kw electricity in 3 + 1 apartments are included in the accommodation monthly fee. Excess expenses to be paid by students.
2 mbps wired internet connection and hot and cold water are included. Any expenditure on heating or water is not reflected on the students' accommodation fee.
Provided that the students renting an apartment do not request additional inventory supplement, their parents and siblings who are not qualified as a student can reside with them with the permission of their flat mates and the administration.
There is no restriction for other NEU students visiting the apartments provided that they are not accommodated in the apartments.
For Additional Information
You can apply to the Dormitories Coordinator on (0392) 6802000-406 / 239.
1+1 Apart Dormitory
2+1 Apart Dormitory
3+1 Apart Dormitory