Near East University Faculty of Engineering Biomedical Engineering Department lecturer Assoc. Prof. Dr. İlker Özşahin successfully represents our country in the team working on the Compact Muon Solenoid (CMS), which is one of the six experiments that measure the traces and energies of particles resulting from proton-proton collisions at the European Nuclear Research Center CERN.
CERN tracks down dark matter
Assoc. Prof. Dr. İlker Özşahin is involved in the development of the CMS detector, which is a general-purpose detector that provides high level of perception of some physical phenomena and is designed to examine issues such as the dark matter, dark energy, and extra dimensions in the CMS (Compact Muon Solenoid) group. CMS, one of the 4 large detectors of the Large Hadron Collider, consists of complex parts with thousands of electronic circuits.
Stating that the CMS is a device with a height of 15 m, a length of 22 m and a total weight of 12,500 tons, Assoc. Prof. Dr. İlker Özşahin says, "The detector is designed with a strong superconducting magnet with a magnetic field strength of 3.85 Tesla in its innermost part, especially to discover signals belonging to new physics laws (Higgs boson, supersymmetry, etc.).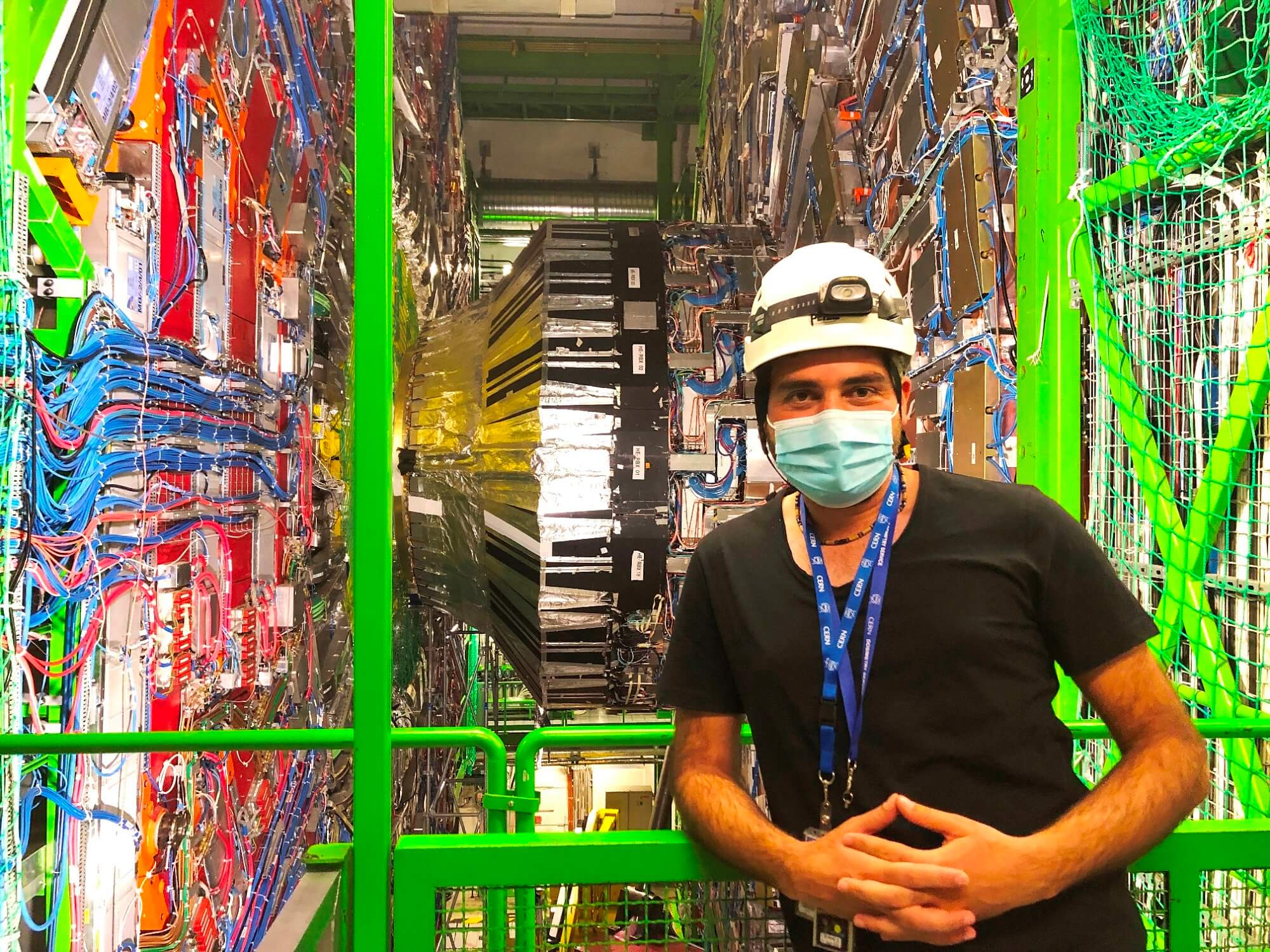 Assoc. Prof. Dr. İlker Özşahin plays an important role in the update work for the collision that will take place in 2022.
In addition to taking part in the update studies of the Hadronic Forward, HF. calorimeter detector, one of the sub-detectors of the CMS detector, for the collision that will take place in 2022, Assoc. Prof. Dr. Özşahin also takes part in data collection and data analysis studies. The successful young physicist plays an important role, especially in the detector control and security system, in preparing, testing and calibrating the detector for the next collision.
CERN plays an important role in developing the technologies of tomorrow…
Thanks to accelerators of CERN, which is one of the most important centers in the world where technological developments are provided as well as advances in basic sciences, advances are made in superconductor technology, the research of clean energy sources, computer technology, the discovery of new elements, diagnosis and treatment in medicine, materials science, information technology, nuclear medicine as well as in radiotherapy, nanoscience, laser physics, plasma physics, electronics, telecommunications and in many more subjects. For example, the World Wide Web (www), which provides computer communication, was developed at CERN in order for physicists working in different parts of the world to communicate with each other more quickly and easily.