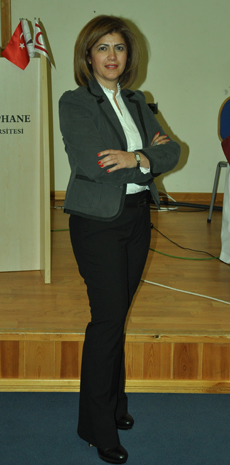 Message from the Director
Dear Students;
Near East University, School of Tourism and Hotel Management aims to prepare students for managerial and academic positions in their future careers by providing them with a contemporary education programme that caters for the needs of the tourism industry. All of the academic and administrative staff works with a team spirit towards training students to serve the needs of the tourism industry. Equipped with the required knowhow, students learn to think analytically and learn how to successfully lead a business in the international tourism industry as managers, entrepreneurs and consultants.
The curriculum is prepared to equip students with core business skills and gives insights into the tourism industry. The medium of teaching is in the English language. Students are also expected to take elective language courses in addition to English such as; Russian, German, Italian, French and Arabic.
The computer laboratories of the department offer students the opportunity to learn the world's most advanced and widely used programs such as Amadeus and Fidelio.
The practical application of courses taught in the classroom are made possible through the use of university facilities; Dorana Hotel, Residance, the M/Y TEAL ship, Dorana Travel Agency, restaurants, cafeterias and the Guest House on the campus, which makes our school exceptional among tourism schools. In addition to all this, summer training, as part of the curriculum, provides the students the opportunity of on the job training and post placement. Compulsory summer trainings allow students to develop the skills learnt in the classroom and combine theory with practice. School of Tourism and Hotel Management, through the career days held each year, helps students to be placed in practical training in reputable work places at the end of the first and the third years.
Graduate students are employed both in private and public sector. Demand for qualified staff in the tourism industry is on the rise. Graduate students can find job opportunities especially in the Lodging Industry, the Travel Industry and the Food and Beverage Industry. Guaranteeing a job to our successful graduates is another point that distinguishes us and makes us exceptional among tourism schools.
Students of the School of Tourism and Hotel Management are supported and assisted throughout their education in a very warm and welcoming environment and also this support continues after their graduation.
We welcome you as a new member of the Near East University family…
Prof. Dr. Tülen SANER
Dean of Faculty of Tourism