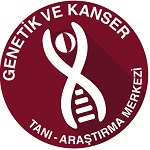 The Genetics and Cancer Diagnosis-Research Centre was founded in 2011 under the auspices of the founding President of Near East University Dr. Suat Günsel as part of his continuing commitment to excellence and leading research.
This very first and only genetic and cancer research centre of North Cyprus represents the Near East University's long term vision of doing translational research that aims to bring the research from the bench to the bed side. The Center supports: cancer and medical genetics research; development and utilization of genetic diagnostic techniques, and technologies, and provide the best academic as well as public education.
Center's research interests/profile is focused on the molecular, cellular and developmental biology, cancer biology and the adult mesenchymal stem cells. The principle aim is to develop and establish new strategic and technical approaches to improve our understanding of the mechanisms underlying stem cell renewal and differentiation processes as well as cancer. Ultimately, the objective is to provide rational scientific basis for development and application of cell- and gene-based therapies to the treatment of human disease and injury processes.
In addition to cutting edge research, the Centre is also the home for diagnostic laboratories that rival some of the centres on mainland Europe by bringing together Molecular cytogenetics, Cytogenetics, Molecular genetics, Molecular diagnostic tests and Pre-implantation genetic diagnosis laboratories under the same roof.
Long Term Vision
To create and lead a translational research facility delivering cutting-edge cell- and gene-based therapeutic development.