The Faculty of Pharmacy and its labs, that were was established within the framework of the prescient vision of the Founding rector Dr. Suat İ. Günsel, provide education and training a step ahead the era in a steady development process with highly qualified and experienced academic staff.
Within the body of faculty building there is one Pharmaceutical/Analytical Chemistry Lab, one pharmacology/toxicology/biochemistry lab, one microscopy lab, one pharmacognosy lab, two pharmaceutical technology labs, one cell and tissue culture lab and one instrumental analysis lab. The labs were built and equipped by Waldner Company. "Pharmaceutical and medical information management" tutorials and practical courses are delivered in our computer lab which has 25 pc's with internet connections and CALL program installed. The labs are utilized for all pharmaceutical services and well-equipped with the latest medical technological instruments besides good ventilation, safety and security systems.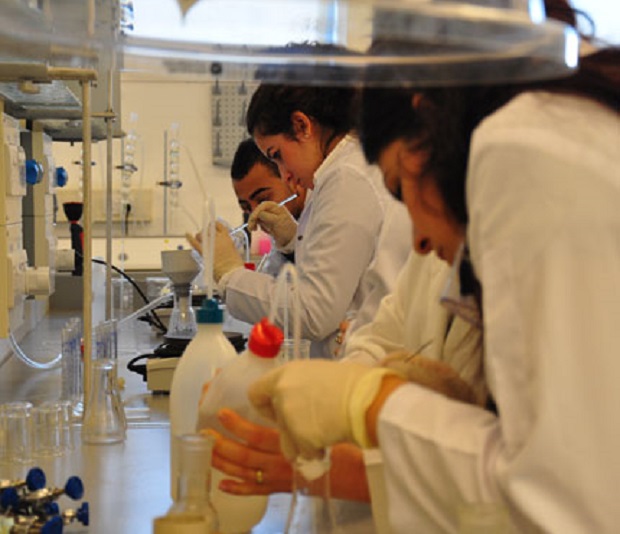 Throughout the 5 year undergraduate education, students attend intensive theoretical and applied classes for the first four years. During the fifth year students participate effectively in the field and work with the medical team whose duty is to give medical treatment to people suffer from different ailments.
One of the Faculty's goals is conducting intensive research in medications that will meet worldwide requirements and standards. This can be achieved by its high-tech equipped laboratories.We carry out studies and research in obtaining and analyzing synthetic or herbal-source medications, as well as examining their biological properties. Then, these synthetic or natural products, depending on the route of administration, are converted into suitable drug dosage forms and brought into the use of people as tablets, syrups, creams, pomades, drops, cosmetics, etc.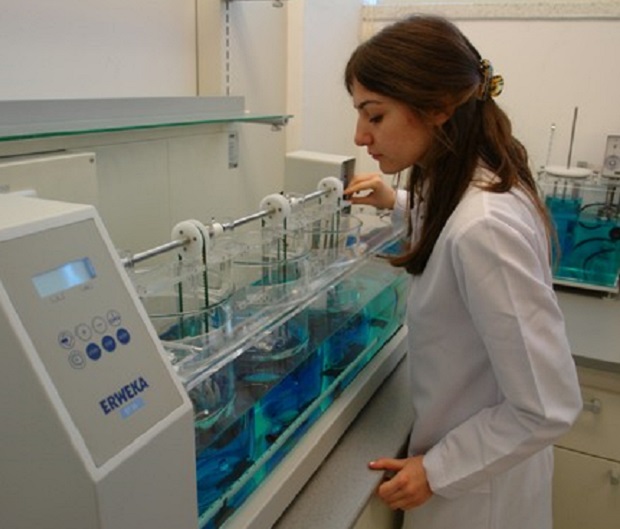 Beginning from the first year, applied training is intended to enable the students to gain basic skills and experiences required in pharmaceuticals so as to meet the standards of pharmacy. From the beginning of the class II, students are required to attend practical courses on specific field subjects within the framework of professional practice in order to provide them with knowledge required by pharmaceutical professions. Pharmacy training is related to studies in obtaining raw pharmaceutical materials from various sources and converting this medication into dosage form for administration. Due to this fact, Pharmacy training requires an educational process which brings a wide range of inter-related scientific disciplines together under one roof. Beginning from the first academic year, throughout 5 year undergraduate training, all studies and research required pharmaceutical practice are conducted in our labs in order to educate, train, and maintain competency of highly-skilled pharmacists and scientists in their fields. We offer a patient-centered program focused on enabling the students to participate in an actual patient care environment. Controlling and monitoring processes are being carried out on regular basis in order to ensure the safety, efficacy and quality of medicines that produced in our labs.