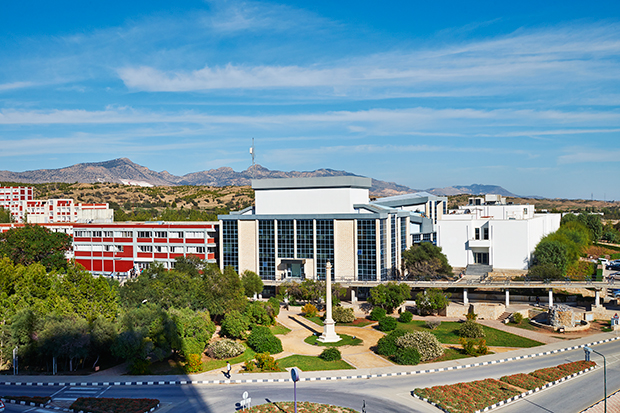 Foundation
The Faculty of Performing Arts and its Department of Theatre were both founded in the academic year 2005-2006. Both the Faculty and its department are privileged ones by being the first and the only institutions of their kinds, within the TRNC. Based in the Eastern Mediterranean, in an island where history witnessed to raise and fall of several cultures and civilizations, the Faculty principally aims to skilful artists who will leave their traces throughout the history. The foundation scheme of the Department of Theatre consists of four main branches of art. These are: Acting, Drama Writing, Stage Design and Directing. The department opened the Branch of Acting and Branch of Drama Writing in the academic year of 2005-2006, and is planning to complete the foundation of the Department of Theatre by opening the other two branches; Branch of Stage Design and Branch of Directing. The faculty enjoyed the pride of graduating its first students in Spring Term of the academic year of 2008-2009. Besides offering an undergraduate program, the department has also started to offer postgraduate programs since the academic year of 2010-2011. The department is still continuing its preparations for PhD programs. The special-skill test of the faculty is administered in the June and September each year.
Prof. Dr. Cevanshir GULİYEV
Dean of Faculty of Performing Arts
Mission
The mission of the faculty is providing a high quality education that will lead to training of academicians and fully qualified performers who will in turn provide guidance to the life of performing arts globally and in Cyprus- through the production of academic knowledge that will become a source for the art of theatre to develop, explore, and determine the scientific and aesthetic sides of the art of theatre in practical terms.
Vision
The vision of the faculty is to be acknowledged as a distinguished faculty with a department that is highly regarded in the international platform. The graduates are provided with traning through the best possible academic programs, which carries out an eminent training process open to innovations and creative opinions on academic bases.