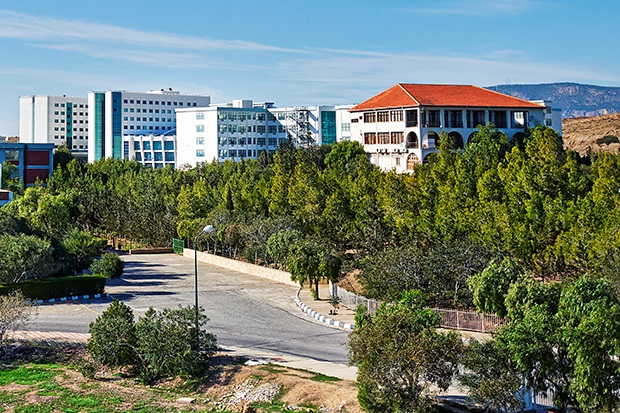 NEU Faculty of Open and Distance Education
NEU Faculty of Open and Distance Education is beginning its educational life with 4 undergraduate and 3 graduate programs. Undergraduate degree programs will cover the topics including Banking and Finance, Business Management, International Relations and Marketing Management. Information and Instructional Technologies Management, International Relations and Business Management will be offered as non-thesis master's degree programs.
Mission
The missions of the Faculty of Open and Distance Education are as follows:
Keeping up to date regarding technology; Questioning; Researching; Productive and Problem solving; Keeping course content up to date; Following up on global developments; Developing a sense of social responsibility; Internalising democracy; Respectful to ethical values; Secular; Keeping world standards; Facilitating high level of reliability and validity; Proving an environment that provides highest standards for effective communication; Creative; Able to self-criticize; Fostering meta cognitive thinking; Developing new projects; Reformative; Open to new research fields; Providing and organising seminars and conferences; and facilitating various other scientific events relative to the field of distance education.
Vision
In today's world, a new type of community comes forward, seeking and sharing information constantly. Moreover, once considering the vast contributions of technology offered to daily life, it becomes clearer why every attempt should be made to adapt and keep up to date. Due to the worldwide accepted significance of life-long learning, the necessity of constant development of one's self and non-stop advancement of technology, distance education has become the most popular means to education. That is, distance education removes the time and environment limitations of education, offering educational opportunities wherever, whenever it is needed. Considering all of the above, Faculty of Open and Distance Education of Near East University is a faculty which; takes full responsibility of the students' learning through opportunities and standard of education it facilitates, it fully supports cooperative learning, enabling individual to develop themselves and share information, it is based on equal rights of individuals, makes every effort to keep up to date with advancements in technology, and assures subject content that is dynamic in structure and offers learning through multiple-learning styles.