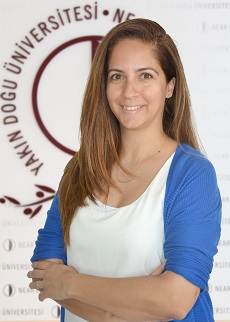 Dear Students,
Due to the economic crises emerged in the finance sector, including banks, many countries started to struggle with economic distress. Economic crisis emerged in any financial market depending upon globalization affects adversely the other markets. Therefore, an active financial management is not only essential for enterprises but also for countries and global economy.
The purpose of the department is to produce innovative, entrepreneur, analytical thinker, interrogator and contemplator graduates and help students to become qualified employees in real estate and finance sectors.
The Department of Banking and Finance offers training and education program under the auspices of Faculty of Economics and Administrative Sciences and the courses in the department are conducted in English. Students receive contemporary courses like management, economics, accounting, law, English, math and statistics during their first two years of four-year education programs. The third and fourth years of the program offer courses related to banking, finance and money. Our graduates are able to work at finance sectors, departments related to finance and monetary resources of public sector or private companies, particularly in banking sector.
I wish success to all students.
Asist. Prof. Dr. Nil Günsel REŞATOĞLU
Head of the Department
The Department of Banking and Finance aims to adopt the following vision and mission in accordance with those declared by the Faculty of Economics and Administrative Sciences. We are also carrying out a dedicated mission in conformity with the values and goals highlighted by the fundamental objectives and principles of the Near East University and of the Faculty of Economics and Administrative Sciences.
Mission
Our mission is to offer a unique educational environment where students can study theories of the discipline,
put them into practice and improve their analytical skills that will facilitate and improve their decision-making ability as the financial managers of future. Through a process of effective education provided for our privileged students, we aim to provide them with a thorough understanding of the ways and methods within which financial institutions operate, and with the structure and operational principles of the markets in the modern financial industry.
Vision
Our vision is to be a leading model for all who seek intellectual vitality in a learner-centred and socially responsible academic community in banking and finance.