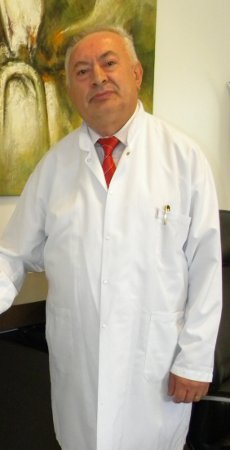 Born in Yozgat in 1944.
Primary and Secondary School education were made in Yozgat, University education was completed in Ankara University Medical Faculty School of Dentistry in 1971 and began his academic career in the same year at the same faculty department of Prosthetic Dentistry.
Received PhD degree in 1974, and Associateprofessorship in 1979 in Prosthetic Dentistry
Associate Dean in Ankara University Faculty of Dentistry: 1980-1986 (three times)
Chairman of Total and Partial Prosthetic Department & Member of Faculty Assembly: 1982-1986
Professorship in 1986.
Dean of Dicle University Dental Faculty and Vice President of Dicle University in 1987. In the meantime Clinical Dentistry Section Director and Chairman of Prosthetic Department.
Returned to Ankara University Faculty of Dentistry Department of Prosthetic Department in 1988.
Member of Ankara University Senate during 1997-2000.
Chairman of Prosthetic Departmentin Ankara University Faculty of Dentistry during 1998-2001.
Member of Higher Education Council Diploma accreditation Commity during 1997-2003.
President of Scientific research ethical Commity of Ankara University Faculty of Dentistry during 2007-2009.
Writer of Removable Prosthodontics text boks and Prosthetic Terms Dictionary.
Presented research papers in national and international congresses besides publishing many articles in national and international journal. Directed 14 doctorate thesis.
Dean at Near East University Faculty of Dentistry and Chairman of Prosthetic Dentistry Department since September/ 1
/2010.
Prof. Dr. M. Mutahhar Ulusoy is married and has two children.