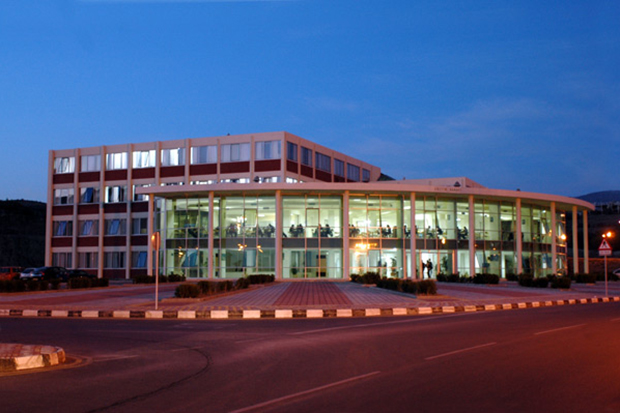 Dear Students,
It is my great pleasure to greet you on behalf of the academic community of Near East University Faculty of Education.
It is also my great honor to let you know that we are proud of our highly qualified academic members, technological facilities, students' great satisfaction about their education, increasing number of academic publications, and wonderful feedback from our graduates. We are proud to be one of the leading Faculties of Education in our region.
Dear students of Near East University Faculty of Education, we are aware of our responsibilities in your education. We know that you will educate generations as global citizens for the future of the humanity. Therefore the ultimate purpose of our programs is to offer a globally recognized and high quality education which is rich in content and supplemented with additional certified qualifications. The graduates receiving their diplomas from our faculty have potential to reflect international teacher profile, and can educate intellectual, productive, self-esteemed, autonomous learners with highly developed metacognitive learning strategies.
Near East University Faculty of Education is a student-oriented institution where research and education are closely interrelated. Our departments aim to reflect an international academic character with highly qualified staff members from different backgrounds but with the common goal of being one of the leading faculties in the modern world.
The education implementations in our faculty aim to foster excellence in teaching, research, and learning within a systematic approach to education with a lifelong and life-wide perspective. Our goal is to graduate our students with both a strong base of theoretical knowledge and the complementary skills needed to be successful professional educators. Therefore we aim to;
Foster a sense of belonging to our community of the Faculty of Education in our academics and students.
Design our education and research practices based on strong ties among the Faculty, the University, and the community.
Foster communication, dialogue, and sharing of ideas and resources in the Faculty of Education in a supportive manner.
Promote professionalism, ethics, and dedication in our students.
Ensure highly developed abilities and skills necessary for our students' professional practices, and provide our graduates with additional certified trainings besides their department program.
Focus on sustainability in terms of our teaching and research.
Consolidate the external connections, develop partnership with various institutions and move forward with the internationalization of our faculty.
Dear students of Near East University Faculty of Education, please remember you are in safe hands of highly qualified academic community and a true academic family. We are here for any solution to any of your problems as reliable and trustful access of yours.
I wish you a fruitful academic year and great success in your studies.
Prof. Dr. İsmail Hakkı MİRİCİ
Dean
Establishment
The Faculty of Education, also called as Atatürk Faculty of Education, was established in 2002 at the Near East University. The faculty has been accredited by the Ministry of Education in accordance with the decision of 3/2002 produced by the Higher Education Commission. In 2006, the faculty has also been accredited by the Higher Education Council of Turkey.
Mission
The major objectives of the Faculty are as follows:
To educate the students in order to be professionals in educational terms and to gain foresight, as well as assisting them to respect to the ethical values and social aspects of the public. The self-consciousness on educational matters is also highlighted to ensure the development of self-responsibility along with the personal skills of students. Students are expected to benefit from the academic developments and in turn contribute to the improvement of the scientific advances and of their community. The scholars have also been educated in order to be open-minded for the development of science, perceiving the events in such a conceptual perspective that reflects the way of true life and always be respectful to the common benefit of the public. The students have also been educated in a way that they are to be open to the opinions of others sharing life in the society.
The departments of this faculty committed to training teachers on various teaching subjects. The departments of this faculty are the Department of Computer Education and Instructional Technologies, Preschool Teaching, Elementary School Teaching, Turkish Language Teaching, English Language Teaching, History Teaching, Guidance and Psychological Counselling.
One of the general policies of the faculty is to form a teaching environment within which individuals can share their ideas freely and attempt to produce solutions for the questions that arise during their educational lives.
The policy of teaching in the faculty environment encourages the students so that they can point out their opinions independently on condition that they consider the responsibilities of the academic terms and perspectives. They are also encouraged to produce their opinions creatively in terms of productive proposals.
The way of education has also been carried out in a context within which the students are provided with the opportunities to organise academic workshops, seminars, national and international conferences in collaboration with various scientific institutions. The purpose is to provide students with opportunities to carry out research in scientific fields and contribute to the relevant literature with their publications, and make progress as successful researchers. The IT support and the Library facilities with various international links are also provided in order to encourage and support the research studies.
The governing principles of the faculty are based on democratic perceptions so that everybody has the right to raise an issue thought to be relevant to the quality and values of the faculty. The research and development of the faculty have also been granted in order to be productive in terms of education as well as becoming protective for human-rights and equality.
Vision
The main aim of Atatürk Faculty of Education is to graduate such skilful teachers that can be acclaimed, respected and become successful at national and international levels. The commitment of the faculty is to ensure equality in educational issues as well as being protective and responsive on educational and human rights. The graduates are expected to play a major role in offering solutions to the current problems in their relevant fields.